It is rare that anyone admits to being wrong about anything, especially in this social media dominant era. Well, all of this has gone out of the window after the first 4 games of the Los Angeles Lakers' season due to the incredible play of none other than center, Dwight Howard.
I will admit that I was no President of the Dwight Howard fan-club after his less-than-memorable stay with the purple and gold in the 2012/13 season. In fact, I was downright upset the Lakers even signed Howard over available players like Joakim Noah. Yet, while Noah has not been heard of so far in this early season, Howard is making headlines, and for all the right reasons.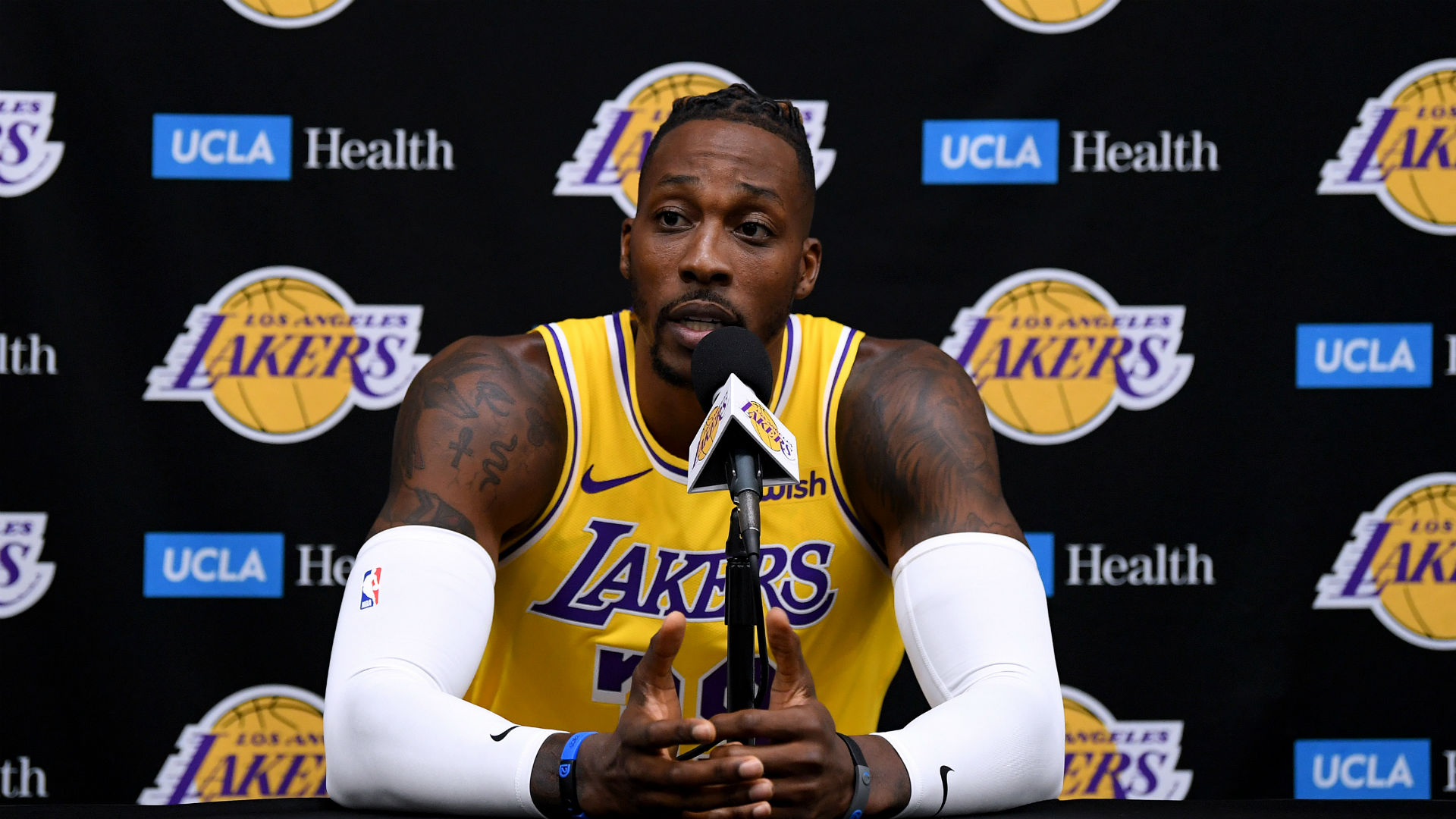 In my defense, there was absolutely no way I could have seen such a resurgence coming. Before being signed by the Lakers this past off-season, Howard had been on 6 teams in 3 years (Houston Rockets, Atlanta Hawks, Charlotte Hornets, Brooklyn Nets, Washington Wizards, and Memphis Grizzlies).
Howard had a reputation for being stuck in the past NBA, wishing to be fed in the post rather than reshaping his role to fit the modern game, by focusing on defense, rebounding, and rim-running. This fact seemed to show in that Howard didn't appear to have been missed with any franchise he departed.
Last season in Washington consisted of him playing in just 9 games before missing the rest of the season following spinal surgery. After exercising his player option following the 2018 season, Howard was traded to the Grizzlies who promptly waived him. Just when it appeared Howard's career may very well be over, the Lakers stepped in out of nowhere to sign him for the 2019/20 season, following the injury to DeMarcus Cousins.
Upon his return to Los Angeles, Howard uttered the same cliché phrases he had spoken previously when joining a new team. There are multiple video montages of him stating for his new team how much he was looking forward to having a "fresh start," and accepting his role – whatever it may be.
Time after time, such rhetoric proved to be less than genuine. So forgive me for not quite buying into such professions of change and willingness to do whatever it took to win regardless of role from Howard.
However, after the first 4 games of the season on his second go-around with the Lakers, it is undeniable that I will write the 5 words I never thought would come from myself: Dwight Howard has been incredible.
Not only has he truly bought into his role, he is excelling in it in ways heretofore unimagined. The eye test alone would be proof enough of Howard's effectiveness. His body is in incredible shape, as it appears he has shed weight he has carried in years past. His energy on the court has been apparent. Howard's defensive presence has propelled multiple second half runs leading to victories. He is blocking shots like he is still playing in Orlando.
Howard even switched onto, and stifled, rookie point guard Ja Morant in the Lakers' recent win over the Memphis Grizzlies. On multiple occasions Howard's play has spurred the Staples Center crowd to give him standing ovations. What's next? A round of applause from cats to dogs?
What's more is that the numbers resoundingly back up what the eye test is showing in regard to Howard's play. Since he has been coming off the bench, his counting stats don't exactly jump off of the page. In 20 minutes per game, he is averaging 5.8 points a game, 7 rebounds, 2.3 blocks, and 1.5 assists, on 68.8% shooting. However, the more advanced numbers show the impact he has had so far on Laker success.
For instance, Howard has an unbelievable defensive rating of 68.4 (points allowed per 100 possessions). The Lakers are also outscoring teams by 27.9 points per 100 possessions when he is on the floor. Howard's best performance was against the Charlotte Hornets where he scored 16 points on 8-for-8 shooting, 10 rebounds, and 4 blocks, a stat line I didn't believe he was still capable of having in a meaningful NBA game.
Lakers Head Coach, Frank Vogel, recently praised Howard for being a "star in his role". It's very early in the season and a lot can happen from now until playoff time. 4 games is certainly no sample size to go on. But how many people thought Howard would give 4 games like these all year, much less in the first 4?
If Dwight Howard's play continues on this current course, he won't just be a star in his role, he'll simply be a star. Oh yes, I'm certainly eating crow in a big way, but it has never tasted so good. Here's hoping this continues.
By Frank Gaulden (@FrankGaulden)
---
Lakers Fanclub UK are proud affiliate partners of Fanatics UK and the NBA Store Europe. We do possess unique promotional codes for both websites that can offer our readers and followers 10% off site-wide through the following weblinks.
Fanatics UK:http://tinyurl.com/y4vjv32b and enter the promotional code LAKERSUK10 at checkout to receive 10% off. This is not limited to just NBA apparel, but the discount can be used on MLB, NFL, NHL, Football/Soccer gear also!
NBA Store Europe:http://tinyurl.com/y585vud9 and enter the promotional code LAKERSUK10 at checkout. This is not limited to Lakers gear, the discount is available site-wide on any product you wish to purchase!