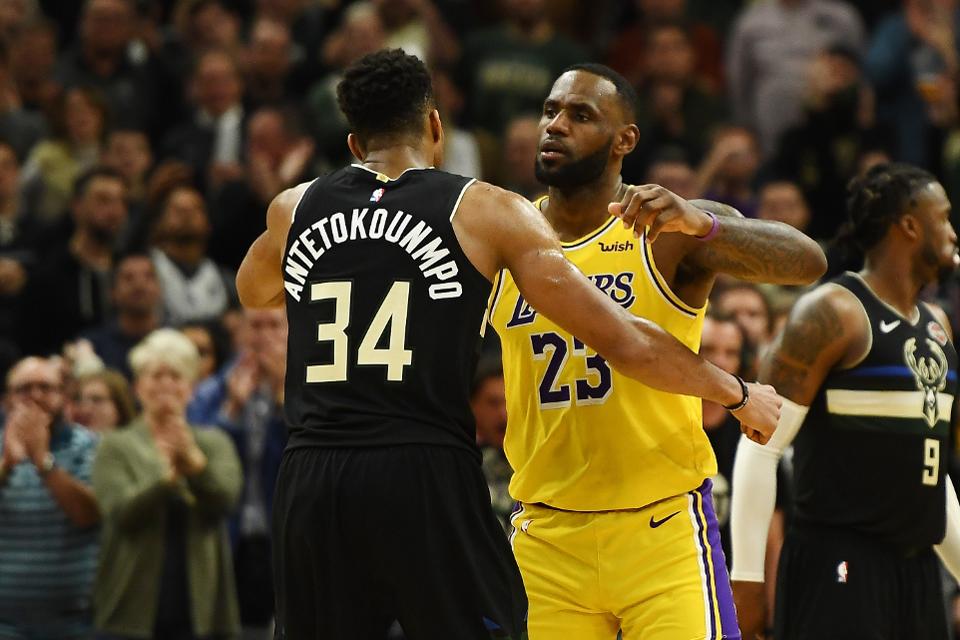 This season, as always, the superstars and titans of the league have been battling to earn the NBA's Most Valuable Player Award. Two of the main contenders are the Los Angeles Lakers superstar duo of LeBron James and Anthony Davis.
The King of Los Angeles, LeBron James is like a fine wine that gets better with age. At the age of 35, he has led the purple and gold to the top spot in the Western Conference with an impressive record of 49 wins and 14 losses.
James is the facilitator and is constantly talking and shouting out plays. His passing this year has been exceptional and that along with his basketball IQ makes him one of the best playmakers in the league. This season James is averaging 10.6 assists per game. This is the highest in the league with the Atlanta Hawks' Trae Young in second, with 9.3 per game. Alongside his playmaking skills, James' scoring has been dominant, averaging an impressive 25.7 points per game. Most of these points come from his unprecedented ability to get to the rim with 14 drives per game which equates to 57% of his points.
He has been a threat from deep by being just below a league-average 3-point shooter and has increased his efficiency from last year (from .339% to .349%). This efficiency along with his great mid-range game and rim finishing equates to an effective field goal percentage of .555%. Which combined with 19.6 field-goals attempted per game is a hugely impressive feat.
Defensively James has been solid and the infamous chase down block has been on display many times in the city of angels. He has been grabbing a lot of rebounds with 7.9 per game, of which 6.9 are defensive. His insane athleticism along with his strength allows him to guard anyone if needed, and when players do get past him, he has the speed to recover and defend the rim.
When looking at Jacob Goldstein's Player Impact Plus-Minus (PIPM) metric, LeBron James comes out as third in the league with a hugely impressive 6.10. Looking at the Player Efficiency Rating (PER) metric James has a rating of 26.0, which is in the top 10 in the league.
The 35-year-old superstar has been the focal point for this exceptional Lakers team. He has led the team to the top in a very competitive conference and has had some huge performances against other championship-contending sides. In the game against the Milwaukee Bucks on March 6, James had a sublime 37 points in 36 minutes. The game after that was against the Los Angeles Clippers in a great derby win where he had 28 points in 34 minutes. Both teams are very strong contenders and favourites to win the championship. James showed them what they should expect and fear in the playoffs.  
LeBron James have proven this season that he is an extremely strong candidate for the MVP award. At the age of 35 there's still no sign of him slowing down.
Navigate through the other MVP candidates via the link below.