2014-'15 and 2016-'17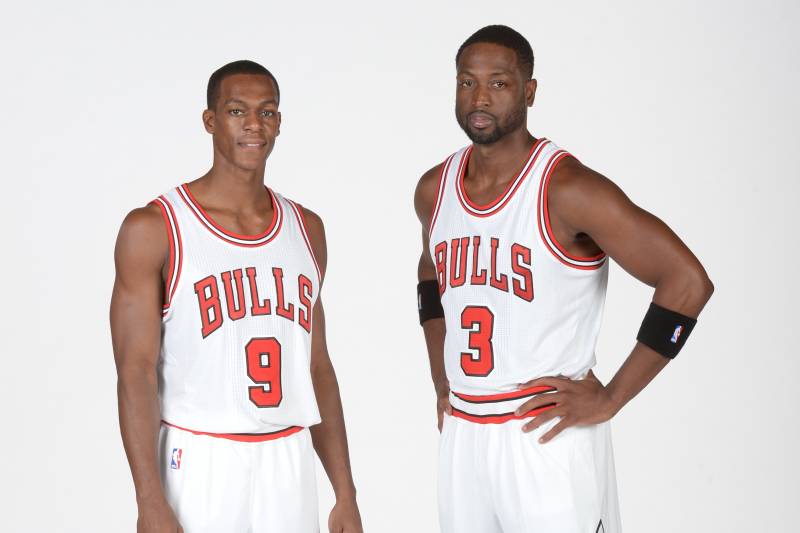 The next 5 seasons would see Rondo suffer somewhat of a Playoff drought as he bounced around from team to team trying to re-find his place in the league after the Celtics shipped him out in favor of a rebuild. Between 2012 and, 2017 the once All-Star Point Guard would average 10.4 PPG, 9.2 APG and, 5.6 RPG while playing just 277 of a possible 410 games. His assist percentage would also drop down to 43.9% as Rondo tried to find himself in a league that didn't seem to want him anymore.
His 2015 playoff run would be short-lived as he only played 2 games before the Dallas Mavericks decided to bench him as he butted heads with both the coaching staff and, the front office. In the 2 games, Rondo only managed 9.5 PPG, 3 APG and, 1 RPG. Compared to his regular-season average of 8.9 PPG, 7.9 APG and, 5.5 RPG it was a bit of a step sideways as he tried to fit into a system that clearly didn't work for him.
Following this Rondo would play for the Sacramento Kings for a season before making his way to the Chicago Bulls and, making a further 2 playoff appearances in the Windy City. He would average 7.8 PPG, 6.7 APG and, 5.1 RPG in the regular season before delivering a stat line of 11.5 PPG, 10 APG and, 8.5 RPG in the 2 games he played in the 2017 Playoffs before a broken thumb sidelined him for the rest of the Bulls short post-season.
It is hard to use these 2 small and very different examples as evidence to support a 'Playoff Rondo' argument either way. The samples were taken at a time that it was widely recognized by players around the league that Rondo was greatly misunderstood by the national media.