2009-'10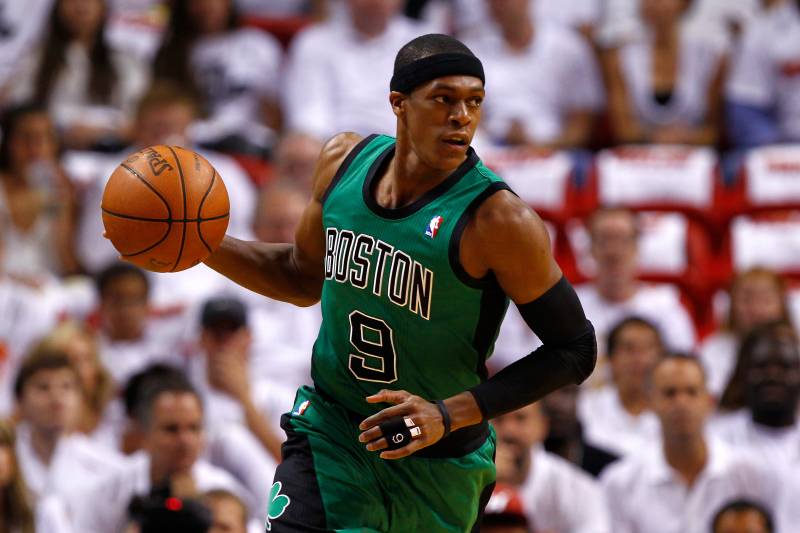 In his first All-Star caliber season, Rondo would average 13.7 PPG, 9.8 APG, 4.4 RPG and, 2.3 SPG as the Celtics went 50-32 and finished with the 4 seed in the even stronger Eastern Conference as Boston's stars were beginning to dwindle. In Rondo's best season yet his assist percentage had gone up to 43.7% as the young Point Guard had continued to evolve as an initiator.
The Playoffs would see Boston make a run to the Finals as they played 24 games total. Rondo would average 15.8 PPG, 9.3 APG and, 5.6 RPG as the Celts rolled through the Eastern Conference, experience proving key. Rondo's assist percentage would also hold strong as 41.1% of teammates buckets came by virtue of the young 1 guards passing ability. His best game of the '09-'10 Playoffs would come in Game 4 of the Conference Semifinals against the Cavaliers as he finished the 97-87 victory with 29 points, 13 assists and 18 rebounds.
A slight question mark as to whether the '09-'10 season can be put down as an example of 'Playoff Rondo'. His PPG and, RPG took a slight upward tilt although, as it is so slight, that can easily be put down to a slightly increased usage percentage (from 20.2% to 22%) and the concentrated sample size of 24 games.