Number 12 – Jamaal Wilkes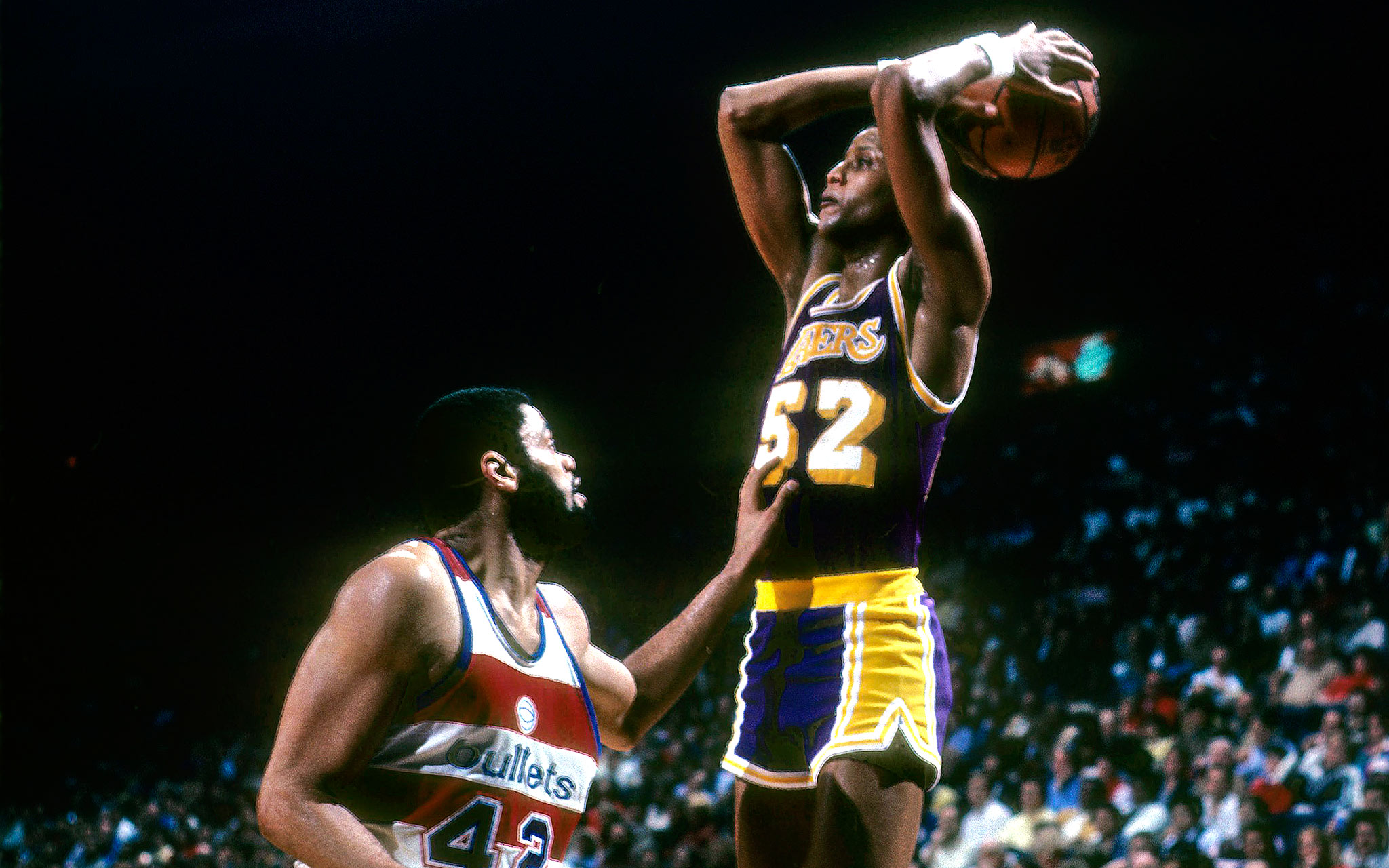 Jamaal Wilkes would face defeat in the first round of voting as he lost out to James Worthy with 97.8% of the vote.
Not many video records of Wilkes' heroics live on the internet today, but one that does is his career-high in points which came against the Philadelphia 76ers in Game 6 of the 1980 NBA Finals, Thus being the career highlight we picked for his recap. More versed Laker fans will recognise this as the game in which Magic Johnson filled in at Center for the injured Abdul-Jabaar. Johnson's 42 points and 15 rebounds overshadowed Wilkes' 37 points and 10 rebounds, leaving it almost forgotten in Lakers history.
Here is an excerpt from 'The Greatest Lakers of All-Time: Jamaal Wilkes':
Wilkes' first opportunity to score comes in the first play of the game, hitting the 24-foot jumper from the right elbow. Then immediately after he intercepted Lionel Hollins' errant pass and set off on the fastbreak. Running 2 on 1, Wilkes gives the ball up to Norm Nixon who was running to the left of him. Julius Erving steps towards Nixon, trying to stop the advancing attack, but all this does is open a passing lane to Wilkes who finishes the simple layup at the rim. 4 early points for Silk.
Wilkes next to points would come as a result of his unorthodox free-throw technic, bringing the ball up the right side of his face then lobbing it toward the rim, he hits both. With the score at 16-15 in Philadelphia's favour, Wilkes gets another layup as Michael Cooper fires a pass into the paint from the left-wing. Along with another couple at the free-throw line, his total now sits at 10 points.
Play goes on as Wilkes collects an assist and a rebound. Cooper then steals the ball, presenting Showtime with another opportunity to run. As Cooper runs up the right-wing its 5 on 1, he gives it up to Jim Chones who immediately tips it to Wilkes who is running right of the rim. Another simple layup for the UCLA product. Philadelphia leads 52-48 with Wilkes scoring 12 of the Los Angeles' points so far.
To read on, make sure to go and check out the original article.
The son of a Baptist minister, Jamaal Wilkes played for 3 years at UCLA, winning 2 championships. Before being drafted to the Golden State Warriors and winning another championship. He signed with the Lakers in 1977 and went on to earn 2 All-Star selections, a further 3 NBA Championships, as well as a place in the Naismith Basketball Hall of Fame.
In 2012 the Lakers made it so no other player would ever wear his number 52 jersey again, cementing his place as a true Laker great.