Number 16 – Michael Cooper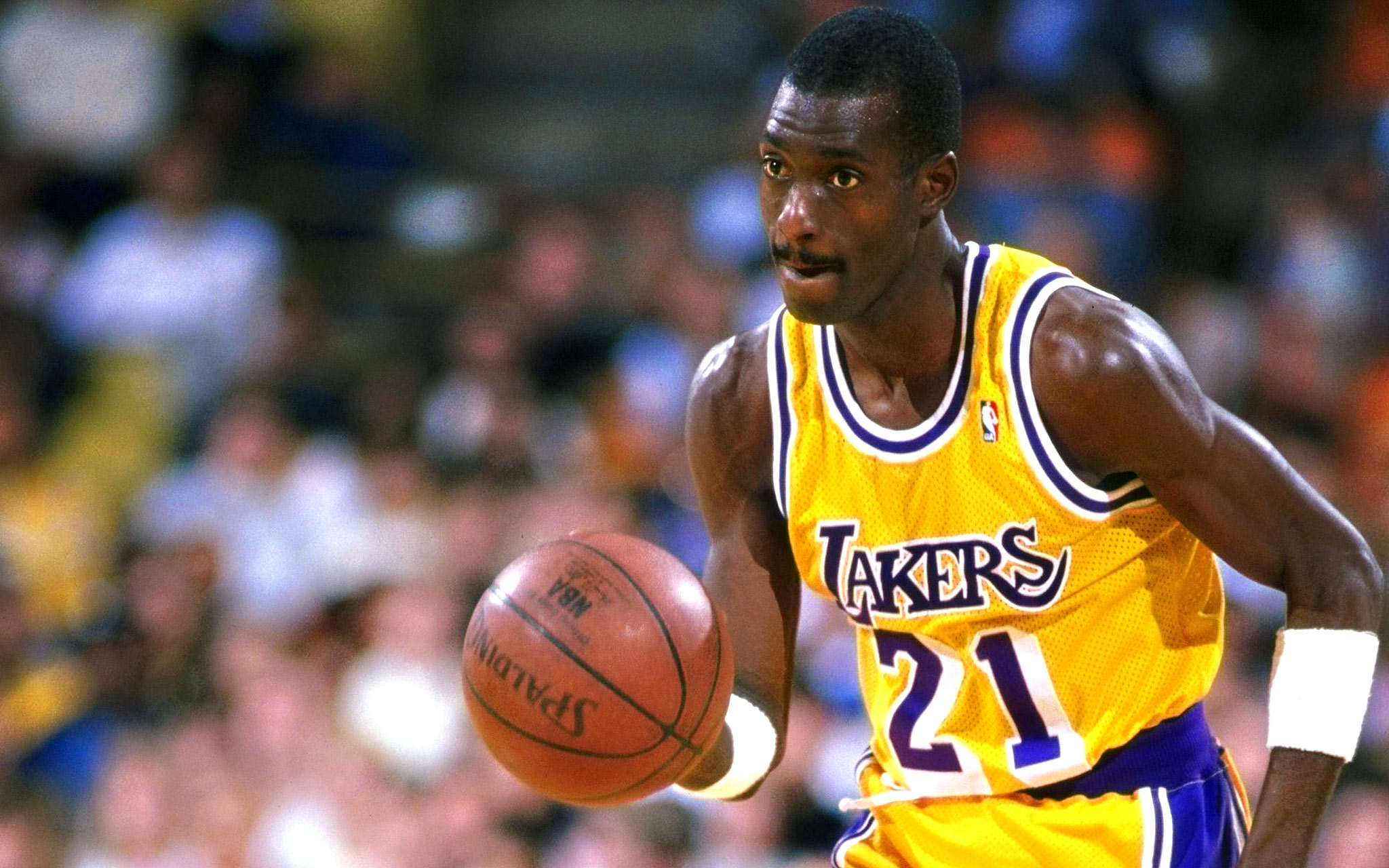 Michael Cooper would face defeat in the first round of voting as he lost out to Kobe Bryant with 98.7% of the vote.
For Cooper's recap, we selected Game 2 of the 1987 NBA Finals against the Boston Celtics. Being a crucial game in clinching the '87 championship, with Cooper playing a major role in the game. He single-handedly went on a 20-10 run, in which Cooper either scored or assisted on every point for the Lakers.
Here is an excerpt from 'The Greatest Lakers of All-Time: Michael Cooper':
Cooper had a couple of threes in the first quarter. One coming when Worthy was doubled in the right short corner, leaving Cooper wide open from the top of the 3-point line. The second came off another Worthy double, but he passes it out to Johnson this time. The world-class point guard then drove hard to the centre of the paint. He then jumps and throws it out to Cooper stood all alone on the left-wing, he rises and sinks it. The Lakers led at the end of the first quarter, 38-34.
Then came 'The 20-10 Run' in the second quarter, in which Cooper either scored or assisted on every point for the Lakers. The first of which came in the form of a simple assist to Kareem Abdul-Jabbar for his patented skyhook out of the right low post. Cooper then hit another three, running it up the court on the fastbreak he stopped at the top of the 3-point line. Hesitating for a second he must have thought 'Should I?', then in a split second SPLASH down went another three!
To read on, make sure to go and check out the original article.
Cooper was selected with the 60th pick in the 1978 NBA Draft, after playing 2 years at a Pasadena City College and 2 years at The University of New Mexico. Going onto be an 8-time All-Defensive Team, a Defensive Player of The Year and a 5-time NBA Champion.
Michael Cooper certainly deserves his place on this list as a true Laker great.