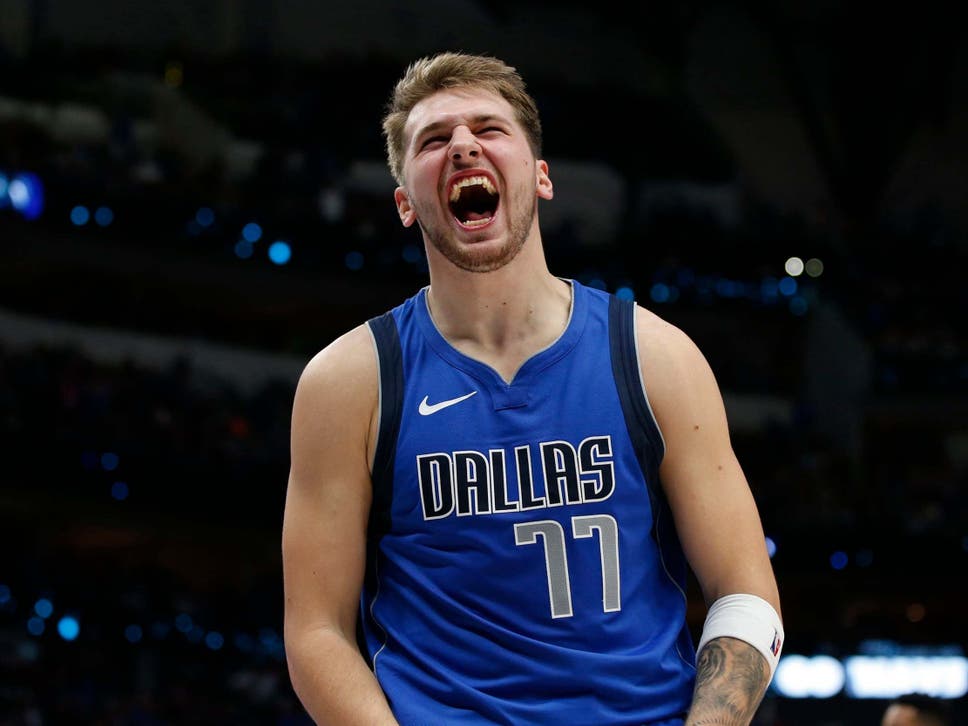 Luka Dončić:
In his second season in the league Luka Dončić is already a strong candidate for the MVP. With Kristaps Porzingis out the Dallas Mavericks have relied on their European superstar and he has produced some exceptional performances.
Dončić has led the Mavericks to seventh in the Western Conference with a record of 40 wins and 27 losses. He has been the focal point of the Mavericks offense with his elite level passing and exceptional offensive skills. He is sixth in the league when it comes to point per game, averaging a huge 28.7 points. Dončić has a great finish at the rim with an extremely strong layup game (71.2% efficiency) and a beautiful finger roll. He's very productive with his two-point field goals, attempting 11.5 per game, with an conversion rate of .574%.
This combined with his good free-throw shooting and below average three-point efficiency gives him a great effective field goal percentage of .531%. Dončić is a great facilitator for the team and is averaging the fourth highest assists in the league, with 8.7 per game. He is a leader on the court, with an elite basketball IQ, he calls plays and finds open looks for his teammates.
On the defensive end of the court Dončić lacks and this is his shortfall. He sometimes misses cuts to the baskets and doesn't follow his man. He gets exploited when trying to close out opponents and he doesn't seem that comfortable in a defensive stance. With more effort and training he could become a better defender, but for now he uses his size to stops easy post ups.
When looking at Jacob Goldstein's PIPM metric Dončić comes in at number five with a score of 4.87,. He has the highest offensive PIPM score of 5.99 but his defensive PIPM is –1.12. Looking at Hollinger's PER he has a score of 27.75 which is the fourth highest in the league.
In his second season, Luka Dončić is having an exceptional season and has taken this Mavericks team to the playoffs. To get to the next level and truly be an outstanding MVP candidate he has to work on his defense, at least being an average defender.
---
Check out Lakers UK's podcast The Lake Lake Show on all podcast platforms. Including Apple Podcasts, Spotify, and Google Podcasts.
Lakers UK are proud affiliate partners of Fanatics UK and the NBA Store Europe. We do possess unique promotional codes for both websites that can offer our readers and followers 10% off site-wide through the following weblinks.
Fanatics UK: http://tinyurl.com/y4vjv32b and enter the promotional code LAKERSUK10 at checkout to receive 10% off. This is not limited to just NBA apparel, but the discount can be used on MLB, NFL, NHL, Football/Soccer gear also!
NBA Store Europe: http://tinyurl.com/y585vud9 and enter the promotional code LAKERSUK10 at checkout. This is not limited to Lakers gear, the discount is available site-wide on any product you wish to purchase!