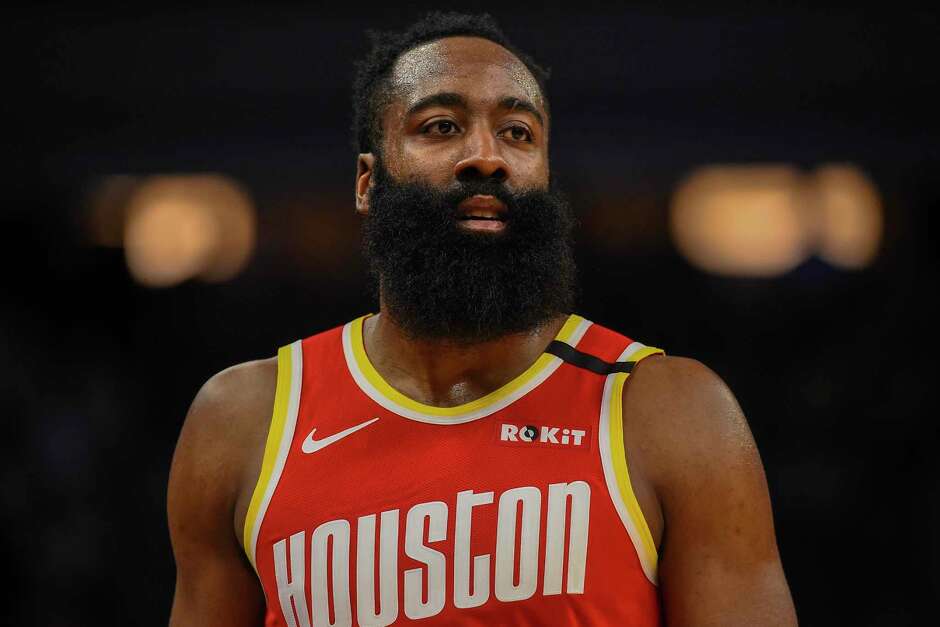 James Harden:
Arguably the best scorer in the league and currently leading the league in points per game, James Harden has a strong case for MVP.
Offensively Harden is a generational talent and there are not many players in NBA history that can match-up to his level of scoring. He is on the way to earn his third straight scoring champion title by averaging a mind blowing 34.4 points per game. In the last three seasons Harden has averaged over 30 points per game.
He carries a huge amount of the load in Houston and is an extremely high-volume scorer. He leads the league in field goal attempts with 22.7 per game, shooting 43.5%. This season Harden has struggled with efficiency but when shooting that much its bound to go down. The Beard is one of the best perimeter scorers in the league and he attempts a huge 12.6 per game, on above league average conversion rate of .352%. 
Harden's finishing around the rim and mid-range game is excellent and this is resulting in an increase in his 2-point efficiency from last year (.538% on 10.1 attempts). He does have a knack for picking up fouls and although this annoys a huge amount of the NBA audience it is a huge positive for Harden and the Houston Rockets. He is attempting the most free-throws in the league with 11.8 per game, shooting .861%. Looking at Jacob Goldstein's PIPM metric Harden has the second highest offensive PIPM, with a rating of 5.24. 
The 30-year-old is undeniably an offensive powerhouse and he's guaranteed a huge amount of points. But the issue always lies with his defense. The Rockets are going all out on a small ball lineup with P.J. Tucker at center as a way of countering the weaknesses that Russell Westbrook and Harden possess. This season Harden has improved his defense and his post-defense is exceptional, however, if isolated without help Harden can be exploited.
He does tally up quite a few steals and averages 1.7 per game. There are questions asked about his effort and there are lot of examples where he switches off and misses the opposition cutting to the basket. Looking at Goldstein's PIPM metric Harden has a defensive PIPM rating of 0.74 which isn't great, although it does show that he has a small positive impact on that side of the ball.
Going back to the PIPM metric overall, Harden is the fourth highest in the league with a rating of 5.98 which is mainly due to his offensive talents. When looking at Hollinger's PER metric, Harden comes out in second with a score of 28.39.
James Harden has had a phenomenal season but when looking at the MVP award it's important to look at the contributions to the team. Although he doesn't have a great supporting cast, the Rockets should arguably be higher than sixth in the Western Conference. Even though the responsibility doesn't solely lie on Harden's shoulders, it is a factor.
Navigate through the other MVP candidates via the link below.