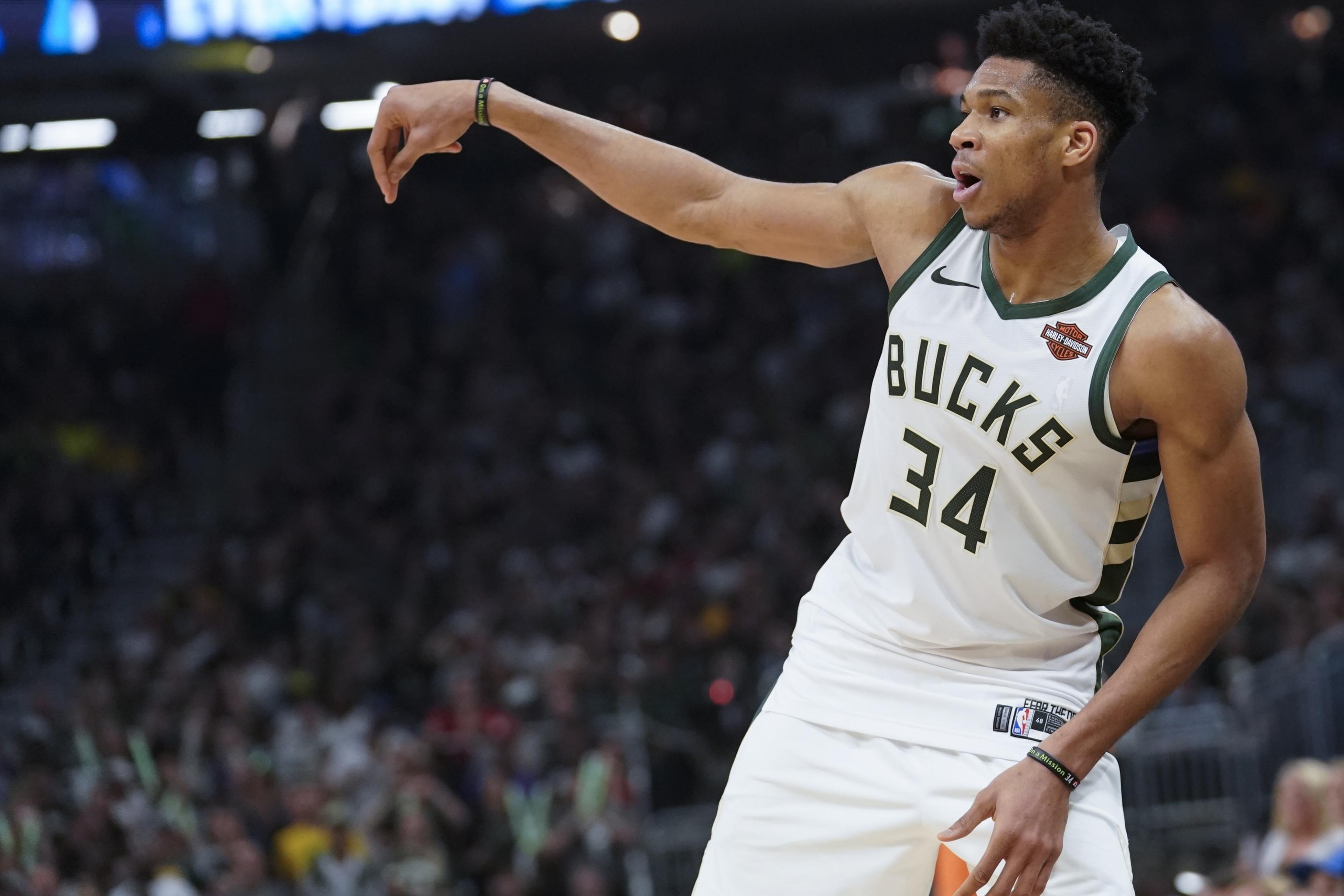 Giannis Antetokounmpo:
The reigning MVP Giannis Antetokounmpo is having a historical season helping the Milwaukee Bucks to the top of the standings with a league-best record of 53 wins and 12 losses. This season the 'Greek Freak' currently has a PER of 31.63, this is the 7th best PER in NBA history. When looking more in-depth at the highest PER's in history, the only players who achieved a higher rating were Wilt Chamberlain (3 times), Michael Jordan (2 times), and LeBron James. Comparing different era's PER is a grey area due to the rule changes. But looking at the names at the top of the table, Antetokounmpo is clearly in elite territory.
Antetokounmpo is carrying a huge amount of the load for the Bucks this season with an incredibly high usage rate of 37.43%, which is the 7th highest in NBA history too. With the increase in the usage rate and volume (attempting 33.9% of the team's field goals), Antetokounmpo's field-goal efficiency has hardly decreased. This is a testament to how good he is. Not many players ever can handle the increase in load and usage without their efficiency taking a big hit.
The 25-year-old is averaging 20 field goal attempts per game on .547% efficiency, with an impressive .583% effective field goal percentage. He has improved his three-point shooting this season and is attempting 4.8 a game, on .306% efficiency. With an already advanced skillset, along with his athleticism, size, and wingspan, adding perimeter shooting to this is devastating for any team that faces the 'Greek Freak'.
Not only is Antetokounmpo a superstar on the offensive end but he's arguably been Defensive Player of The Year this season. The Bucks are the best defensive team in the league with a rating of 101.6. The Toronto Raptors and Lakers are second and third, respectively. Antetokounmpo plays a huge part on the defensive side of the floor, where he may lack in defensive skill and IQ, but his incredible athleticism makes up for it.
He's an elite perimeter defender and has the pace to get out and contest shots. He is an exceptional post defender and his rim defense is elite due to his wingspan and rapid lateral quickness. This rim defense was evident when coming up against the phenomenon Zion Williamson at the start of February. Williamson went for a layup and Giannis smothered him with his huge wingspan, swatting the ball away like it was a fly. This elite rim defense, along with his post defensive contributes, allows the least amount of points in the paint in the whole league. Antetokounmpo can guard anyone and has proven that this season, time and time again.
Looking at his box score is truly staggering. Antetokounmpo is averaging 29.6 points per game, 5.8 assists, and 13.7 rebounds, whilst only playing 30.9 minutes. Looking at Goldstein's PIPM metric, he comes out top with a sensational 9.00. With Kawhi Leonard second with 6.42 and LeBron James third with 6.10.
The reigning MVP is having another MVP caliber season. After accepting and honouring Kobe Bryant's challenge of winning the MVP last year, he looks the firm favourite to add another one to his collection.
Navigate through the other MVP candidates via the link below.