With the NBA and the world at a halt due to the Covid-19 pandemic, it's the ideal time to roundup the Los Angeles Lakers' season especially when there are rumours floating around that the season may be canceled. 
The Lakers have had a successful season and are currently sitting on the second-best record in the league, 49-14. Led by the aging titan LeBron James and perennial All-Star Anthony Davis, who are averaging 25.7 and 26.7 points per game, respectively. With the team having performed so well we're going to grade each starting player from A+ to F- based on their contributions and impact.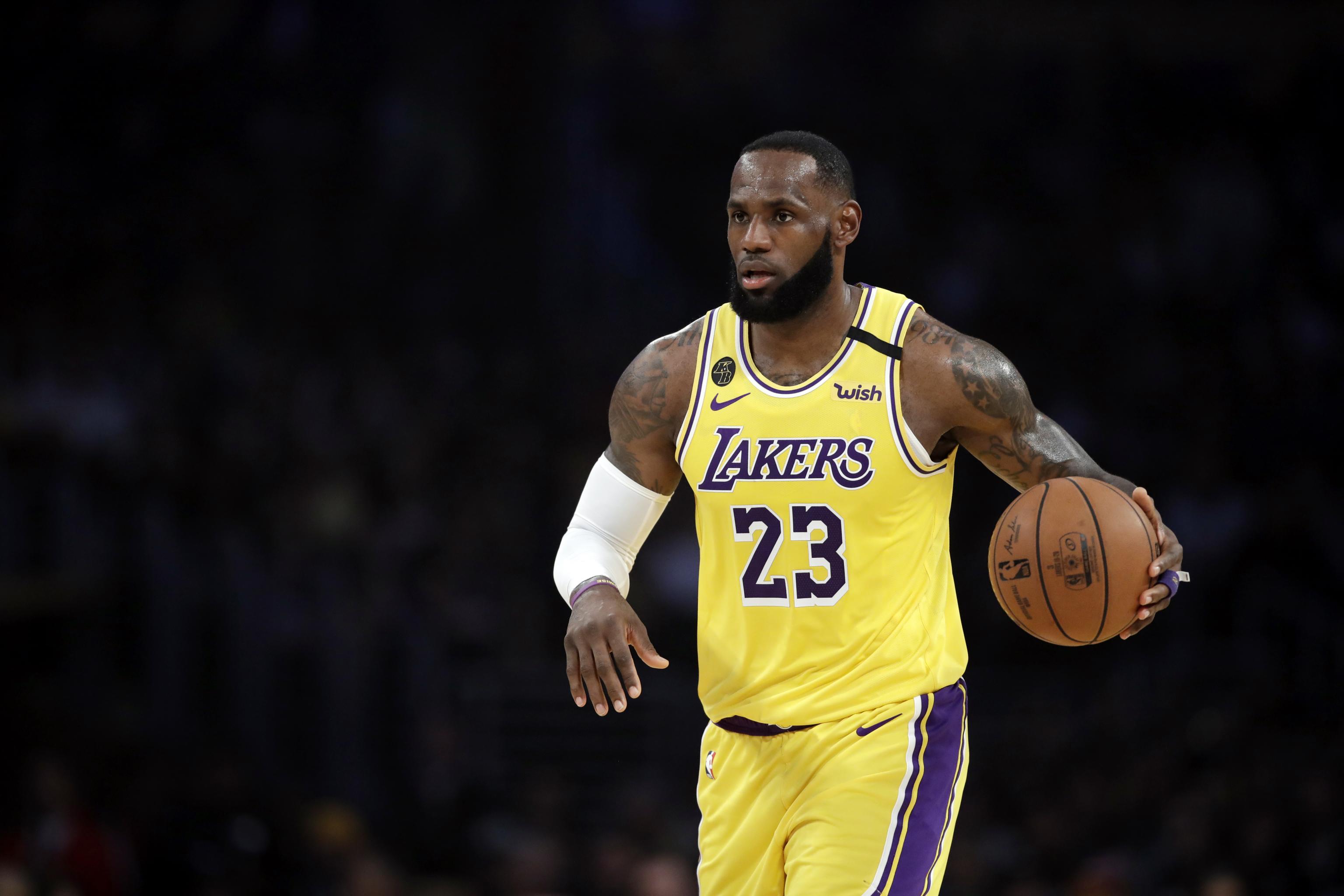 At the age of 35, LeBron James is the purple and gold's floor general that dominates the court. He is facilitating and orchestrating most of the plays and is the leagues assists leader, posting a sensational 10.6 per game. Not only is James assisting a huge amount, but he is also scoring relentlessly with 25.7 points per game.
James was more of a threat from deep this year compared to last, this was evident as his 3-point percentage increased to an above-average 34.9%.
When looking at Jacob Goldstein's PIPM metric, James is sat in third with an impressive +6.1 score. On both ends of the court he has been a huge presence and his defensive impact has been evident throughout the year.
There are not many negatives when looking at LeBron James' season. However, the glaring issue is his poor free-throw shooting (.697%) which is below his career average.
The Lakers traded a lot of key pieces to get Anthony Davis from the New Orleans Pelicans to form arguably the best duo in the league, and this was a crucial move for the organisation. With the way James has stepped up into another gear, it's clear that it was a great decision.
Questions were asked on whether LeBron James would deteriorate but he has proved again why he's in the conversation of being the greatest player of all time.
Grade: A+
In his debut season for the Lakers, Anthony Davis has shined and has proven to be the perfect superstar to link up with LeBron James.
Davis is proving to the league that he is one of the best 2-way players. He is leading the Lakers' scoring effort with an impressive 26.7 points per game, whilst being one of the top Defensive Player of The Year candidates.
When looking at Jacob Goldstein's PIPM metric, Davis is sat at 7th with an impressive +4.55 score. Davis has been exceptional on the defensive front and is averaging 9.4 rebounds, 2.4 blocks, and 1.5 steals per game.
Davis has been asked to put up more 3-pointers and his efficiency (33.5%) is around league average. He needs to put up even more shots and work on his efficiency as it creates a lot more space by drawing defenders out to him when beyond the arc.
Overall, Anthony Davis has been a top-10 player but there is another gear that he can go into.
Grade: A
After his Championship winning season last time out in Toronto, Danny Green landed in the City of Angels and has been a good addition to the roster.
Green has not hit the heights of last season and his performances have dipped. But he has still been impactful. When looking at Goldstein's PIPM metric, Danny Green has a +1.51 score. Although it's not as impressive as last year (+3.85) he is still in the top 100 (#65).
Green is known for his "3 and D" playstyle and has been impressive on the defensive end, but his scoring hasn't been as efficient compared to his previous seasons. His 3-point percentage is still above league average at 37.8% but this is a huge dip compared to last year where it was 45.5%.
Overall Danny Green has been a good addition but has not reached near the level he showed last year in Toronto. To get close to that he needs to be more consistent and improve his field goal and 3-point efficiency.
Grade: C
Avery Bradley's defensive work rate and efficiency has been great this season. He has brought his toughness along with a high work rate and has been a big reason why the Lakers are a top-3 defensive team.
Bradley's offensive game has improved this year compared to last and he's a lot more efficient. His shooting efficiency has increased from last year. By 1.3% from range and by 3.6% from the field. This efficiency increase along with his defensive output has made a big impact on the team.
Overall, Avery Bradley has had a good season and has improved upon his last. The consistency is the only question mark around Bradley.
Grade: B
JaVale McGee's defense has been excellent this season and he is also a big reason as to why the Lakers are a top-3 defensive team in the NBA .
McGee's rim defense has been exceptional resulting in him averaging 1.5 blocks per game. He is a key component to the defensive cog of the Lakers and not only is his defense exceptional, but his offense has really improved this year. McGee's field goal percentage is the second-highest it has been in his career at 64%.
JaVale McGee has found his role within the team and although he plays limited minutes he certainly makes an impact when on the floor.
Grade: B+
---
Check out Lakers UK's podcast The Lake Lake Show on all podcast platforms. Including Apple Podcasts, Spotify, and Google Podcasts.
Lakers UK are proud affiliate partners of Fanatics UK and the NBA Store Europe. We do possess unique promotional codes for both websites that can offer our readers and followers 10% off site-wide through the following weblinks.
Fanatics UK: http://tinyurl.com/y4vjv32b and enter the promotional code LAKERSUK10 at checkout to receive 10% off. This is not limited to just NBA apparel, but the discount can be used on MLB, NFL, NHL, Football/Soccer gear also!
NBA Store Europe: http://tinyurl.com/y585vud9 and enter the promotional code LAKERSUK10 at checkout. This is not limited to Lakers gear, the discount is available site-wide on any product you wish to purchase!