The Trade Deadline came and went with no activity from the Lakers. As the games fly in it is still widely believed that the Lakers are in need of another piece. With the free-agency and buyout market opening up, can they acquire that extra piece in there hunt for that illusive 17th championship?
At time of writing, the Los Angeles Lakers are 40-12 on the season. Despite having the second best record in the league, fans and experts believe they need something else.
The main pieces required are an extra ball handler and a bit of depth at Small Forward. In the ball handler category, the Lakers need a player to come off the bench and run the offence while LeBron James rests.
This is a problem that is extremely obvious when watching the reserves, with Rajon Rondo struggling to play at a level that is adequate for a championship contender. Not to forget of course the depth at Small Forward being a problem whilst James is on the bench. Someone with a defensive mindset would be perfect to fill this role.
Other options for a initiator within the organisation include giving more minutes to players like Quinn Cook and Alex Caruso. Some fans have even called for rookie Talen Horton-Tucker to play some back-up wing minutes. Unfortunately, especially for Horton-Tucker, these players are probably too inexperienced to lead an aspiring championship bench to a deep playoff run. Therefore the Lakers are probably best looking elsewhere.
There are a few main front runners that are well worth a look for Rob Pelinka and the Lakers as they search the market for a initiator that is capable of running an NBA offence and a wing defender that is skilled enough to slow down some of the best in the world.
J.R. Smith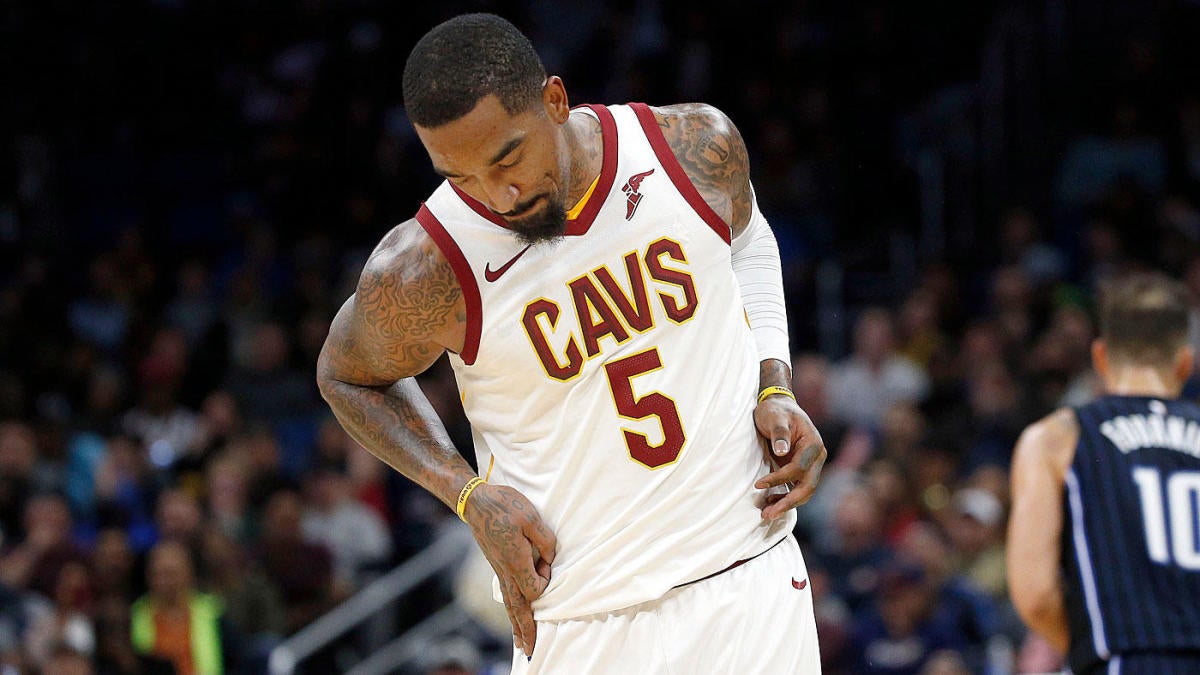 Probably considered the least desirable option, J.R. Smith was a key part of LeBron James' last championship team back in 2015-16. Smith averaged 10.6 points in that legendary Finals series, becoming a major contributor to the winning of that ring.
Since, it has been all down hill for Smith. In the next two seasons he only managed to average 8.4 points on 28 minutes a game. Not all that productive. Not to mention the fact Smith only played 11 games in the 2018-19 season with the Cleveland Cavaliers attempting to trade him for almost the entire campaign. He was then waived in July last year and has struggled to find a landing spot ever since.
The main reasons Smith has been linked with the purple and gold is a presumptuous list. One of them being his past experience at a high level. Throughout his 16 season career he has amassed nearly 4000 playoff minutes averaging just over 11 points per game.
Another common link to the Lakers is of course his relationship with James, after playing 3 seasons together in Cleveland. This may seem a stretch to base a rumour off. But it is important to remember they did win a ring together, something that can often bond two people for life.
Anyway, it is yet to be seen whether The King can forgive his old teammate for his colossal mistake in Game 1 of the 2018 NBA Finals.
Tyler Johnson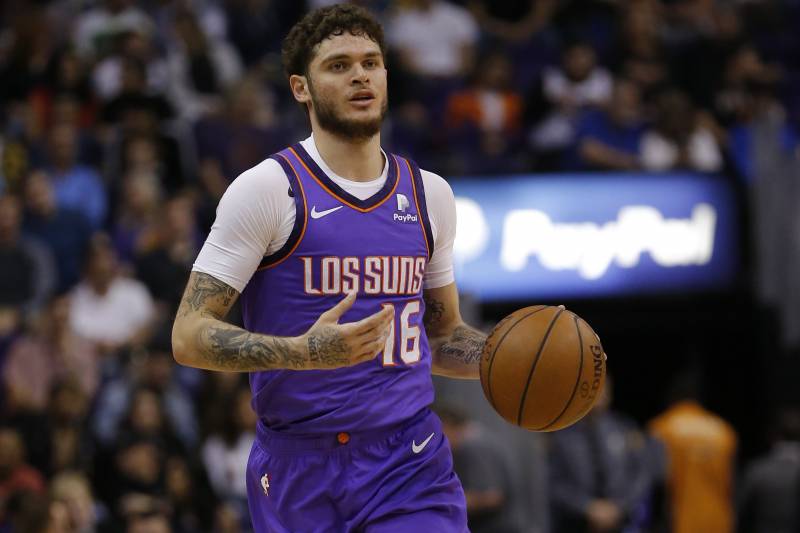 Tyler Johnson is a interesting fit for this Laker team, having averaged 10.5 points and 2.4 assists per game in his career so far. He could definitely be a good piece for the bench unit.
Although Johnson has struggled this season, only playing 31 games as he has not only suffered knee problems but has had a hard time gaining trust from the coach. In all fairness, he hasn't set the world on fire when given the opportunity. Only mustering 5.7 points on the season. Johnson's career really has hit a downwards slope since he left the Miami Heat just over a year ago.
Johnson's huge drop off in minutes has not helped his point totals. He has only averaged just over 16 minutes this season. This is an extremely small sample size compared to his time with the Heat, in which he averaged 26.7 minutes per game in his first four season with the franchise. This could very easily attribute to his drop off in production from 11 points (first five seasons in the league) to only 5.7 points this time out.
If the Lakers were to pick up Johnson from waivers, it would be with the hope that he could start being effective in minor minutes. Especially in other ways then just points. The Lakers' biggest problem is the lack of cohesive play-making checking in off the bench. One that if Johnson bonds with this team, he is very capable of filling as a now established Point Guard in the NBA.
Dion Waiters
Perhaps the most intriguing of the bunch is Dion Waiters. A player the Miami Heat signed to a 4 year, $52 million deal back in 2017 for a reason, he is capable of being a good player on a good team. However, after signing that contract he went on to miss a total of 90 games over the next 2 seasons due to various injuries.
The straw that broke the camels back came when Waiters carried out actions throughout the off-season and into the season which were considered 'detrimental to the team'. This carried along with the rise of players such as Tyler Herro and Kendrick Nunn. His Heat tenure came to an end when he was a piece in the recent Andre Iguodala trade. Only to be bought out shortly later.
Over the last three seasons, Waiters has averaged 14 points and 3.4 assists per game. Not bad for a player available off waivers. Although this is while playing nearly 29 minutes a night, a threshold he is unlikely to reach if given an opportunity with the Lakers.
The arrows that point towards Waiters being the right choice would of course be his potential production but also his ability to create, not only in the half court set but out of broken plays. He is very much a player that 'thrives in chaos'. A trait not only the Lakers' bench struggles with, but the whole team at times. A true entertainer to collect a lose ball with 8 seconds left on the shot clock.
Maurice Harkless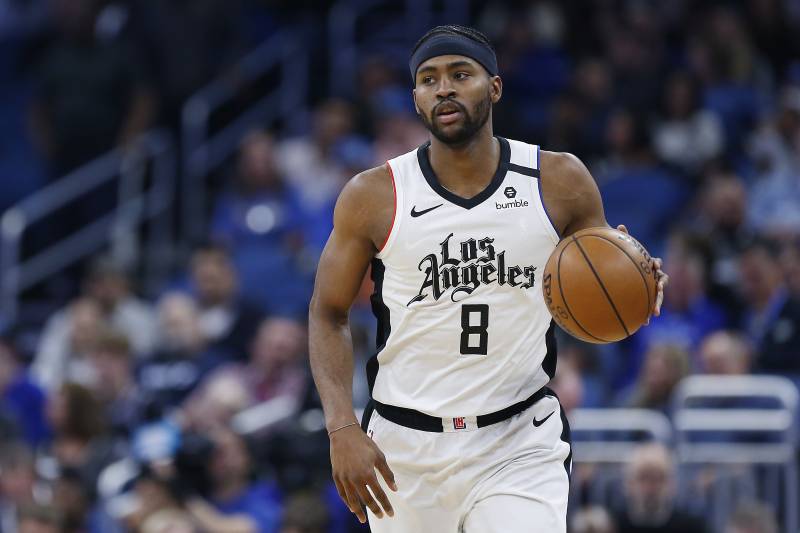 With reports being made that Maurice Harkless may be made available on the buyout market after his trade to the New York Knicks, the Lakers should definitely look into signing the 6-foot-7 Forward. Especially with the wing being one of the skinnier positions in the depth chart.
Averaging only 5.5 points and a single assist on the season, this would most likely be a defensive pick-up. Harkless also averages a steal per game and 4 rebounds. Not to mention he is second at his position for Defensive Box Plus/Minus at 2.9. This means that for every 100 possessions he is on the floor, he contributes 2.9 defensive points more then the league average.
He has also got some playoff experience to go along with his defensive prowess. Over the last four seasons, he has played in 33 playoff games, averaging just over 9 points, 1 steal and 1 block a contest.
Harkless would be filling a slightly different role to the other players on this list, yet a desperately required one. A defensive player to guard the opponents wing player when LeBron James is off the floor. In a game full of extremely effective scorers at the Small Forward position, this could be a critical role for the Lakers to fill as they head into the playoffs.
---
So it is clear to see that the Los Angeles Lakers have options, and there are more too. But how good they truly are will been seen in the coming months. If not picked up by the Lakers, these players are good enough in there own right to warrant a call from another playoff team. Now it just falls on the Lakers front office to pick the right one(s).
---
Lakers UK are proud affiliate partners of Fanatics UK and the NBA Store Europe. We do possess unique promotional codes for both websites that can offer our readers and followers 10% off site-wide through the following weblinks.
Fanatics UK: http://tinyurl.com/y4vjv32b and enter the promotional code LAKERSUK10 at checkout to receive 10% off. This is not limited to just NBA apparel, but the discount can be used on MLB, NFL, NHL, Football/Soccer gear also!
NBA Store Europe: http://tinyurl.com/y585vud9 and enter the promotional code LAKERSUK10 at checkout. This is not limited to Lakers gear, the discount is available site-wide on any product you wish to purchase!