The NBA trade deadline is fast approaching (February 6) and many fans are urging the Los Angeles Lakers to make a move. Specifically, a play-maker and a wing presence are top of the wish list.
We did a trade options article a few weeks back. But it's possible that the Lakers could be active in the buy-out/free-agency market. This is as the franchise don't possess much in terms of trade chips to make a significant move. Unless they have given up hope on Kyle Kuzma. Although, it appears that they have a reasonably high price set on the 24-year-old.
As the trade deadline comes and goes, in the next week, teams will buy-out players from their contracts, allowing them to move on. Additionally, there are a few options already in the free-agency pool that could do a job for the purple and gold.
Darren Collison – Free Agent
The man on pretty much every Laker fans' lips right now. When we get Darren Collison this, Darren Collison will solve our problems that. They're not wrong.
Just this past off-season, Collison announced a shock retirement, after spending 10-years in the NBA. He made the decision to focus on his faith. Well, things have apparently changed for him and he's set to return to professional basketball.
Collinson would certainly fit the bill with what the Lakers require, no doubt. He's a ball-handling guard that can create for others, as well as knocking down his own shot.
He is a career 39.4% 3-point shooter and last season, for the Indiana Pacers, averaged 6 assists per game. Various reports suggest that the Lakers may already have a deal in place to acquire Darren Collison. But other reports state that cross-city rivals, the Los Angeles Clippers, provide a serious threat.
Jeff Green – Free Agent
33-year-old Jeff Green could be another option. He is currently a free-agent after being released by the Utah Jazz back in December.
The Jazz didn't necessarily waive him because he's a bad player. They had needs in other areas of the court, and pulled the trigger to acquire ex-Laker Jordan Clarkson from the Cleveland Cavaliers. They haven't looked back since, maintaining red-hot form for the majority of 2020 so far.
Green could be a presence on the wing. A solid defensive one at that. He would be a great locker room guy too and holds playoff experience. Exactly what the Lakers are looking for, right?
Well, he is a below average outside shooter and hosts the ability to go quite streaky. He would be a good addition, but one further down the list, if other moves don't materialise.
A recent report by Keith Pompey of the Philadelphia Inquirer suggests that the Philadelphia 76ers have interest in acquiring Jeff Green's services.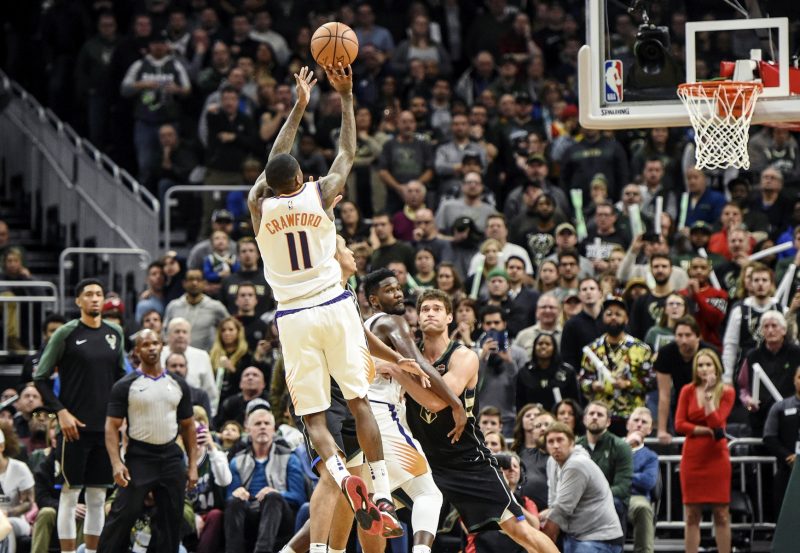 Jamal Crawford – Free Agent
Another name that just does not disappear is 39-year-old Jamal Crawford. He hasn't officially retired too, so many believe that a return to the NBA could be on the cards.
Whilst he would not fit the ball-handling guard criteria, or a solid wing presence, the 3-time 6th Man of the Year would certainly provide a scoring punch off the bench. In his last game, he had 51 points on 60% shooting!
But at what cost? Defense, most definitely.
Jamal Crawford's defense is practically non-existent and this is an area that the Lakers want to at least maintain, if not build on. Nothing against Crawford, he's had a fantastic career, but he just doesn't appear to be the correct option for the Lakers at this stage. Next.
Kenneth Faried – Free Agent
It's quite hard to believe, but Kenneth Faried is still a free-agent.
After being waived by the Brooklyn Nets in January 2019, Faried was picked up by the Houston Rockets and finished last season strong. Averaging; 12.9 points, 8.2 rebounds, on 58.7% shooting, in 25 contests. He last signed for Chinese outfit, Zhejiang Lions, last November, but that lasted a month.
Still only 30-years-old, Faried was a name mentioned by Laker fans in the off-season before Dwight Howard was acquired. Could he still do a job? Maybe.
But he takes up more of a big man presence. He's not really what the purple and gold are looking for at present time. He'll most likely find an NBA suitor elsewhere though.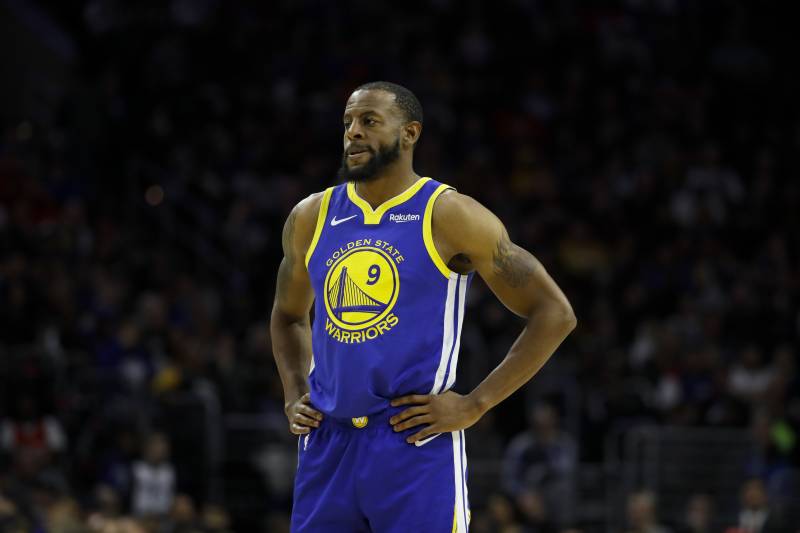 Andre Iguodala – Buyout
Of course Andre Iguodala is included in this list. We've all been waiting for the Memphis Grizzlies to buy him out of his $17.1 million contract, for like forever.
But the Grizzlies aren't willing to do Iguodala any favours and are hoping to get a first round pick out of his services, via trade. Nothing has come to fruition yet though.
Even at 36-years-old, Iguodala would be the perfect option for the Lakers right now. He's the best wing presence on the market. He holds championship pedigree and would be a fantastic locker room guy. But more importantly, he can play lock-down defense in the wing, play-make, and knock down big shots. As evidenced throughout his career.
It's very unlikely that the Lakers will make a trade for the 3-time NBA Champion. They will have to wait patiently for Memphis to either buy him out, or for him to be traded elsewhere and potentially bought out there.
Although, the risk is that a rival picks him up via trade.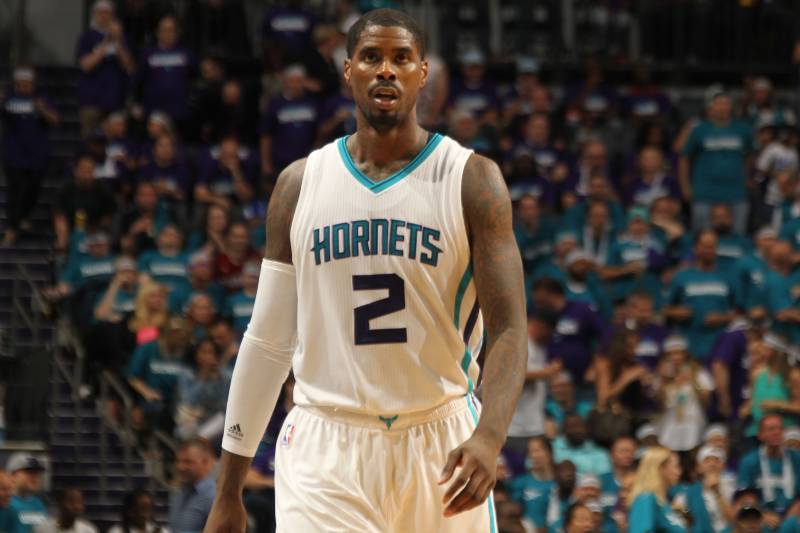 Marvin Williams – Buyout
Marvin Williams isn't a name that has been touted with the Lakers, but is a name that could very well hit the buyout market soon.
The 33-year-old is currently with the Charlotte Hornets but appears to have fallen out of favour. The Hornets may opt to buy him out as they potentially shut down their season, and prioritise youth.
Williams is a very good defender and would provide that much-needed wing presence. Additionally, he shoots reasonably from 3-point land. A career 36% shooter from downtown.
However, there are simply better options out there. More talented options. Marvin Williams will most likely be an option if all else fails and the need for a wing hits desperation.
---
Lakers Fanclub UK are proud affiliate partners of Fanatics UK and the NBA Store Europe. We do possess unique promotional codes for both websites that can offer our readers and followers 10% off site-wide through the following weblinks.
Fanatics UK: http://tinyurl.com/y4vjv32b and enter the promotional code LAKERSUK10 at checkout to receive 10% off. This is not limited to just NBA apparel, but the discount can be used on MLB, NFL, NHL, Football/Soccer gear also!
NBA Store Europe: http://tinyurl.com/y585vud9 and enter the promotional code LAKERSUK10 at checkout. This is not limited to Lakers gear, the discount is available site-wide on any product you wish to purchase!