With each passing day the new NBA season draws closer and closer. For the Los Angeles Lakers, this summer has been an especially busy and fruitful time. While they did not land a prized superstar free agent to join LeBron James and Anthony Davis, they were able to land a number of quality starters, as well as valuable bench depth. Which will help them both during the regular season and hopefully during a push towards another Larry O'Brien Trophy.
While all the news articles this summer have been about the recently acquired players, the staff Lakers General Manager Rob Pelinka has assembled has gone relatively under the radar. During Luke Walton's tenure as Head Coach, he was heavily criticised for his assistant choices, with many of his hires being fellow Alumni of his college team at the University of Arizona.
New Lakers Head Coach Frank Vogel has avoided such backlash by surrounding himself with numerous former, well-respected head coaches and assistants from around the league. On July 31, the purple and gold officially unveiled their new look coaching staff.
Frank Vogel – Head Coach
Having started his career in the NBA as a Head Video Coordinator with the Boston Celtics, Frank Vogel has had a long journey to becoming a Head Coach. Vogel's work ethic and willingness to start from the bottom and work his way up is evident. With assistant coaching stints with the Boston Celtics, Philadelphia 76ers, and Indiana Pacers, it was the latter where he finally got his opportunity in 2010.
The Pacers under Vogel's tutelage become one of the best teams in the Eastern Conference almost immediately, and were feared through-out the league for their toughness on defense and blue collar mentality. They were able to push LeBron James and "The Heatles" in Miami to 7 games in the 2013 Eastern Conference Finals, before succumbing to the eventual World Champions.
His next stop was with the Orlando Magic in 2016, but this was an unsuccessful tenure for Vogel. With the Magic being in flux, it was extremely hard for him to establish an identity with the team when the Front Office itself were constantly making long-term moves. Vogel's time with the Magic lasted a mere 2 years and he was fired after failing to make the playoffs. Here is hoping that Vogel can re-find his mojo with this talented Lakers roster.
Jason Kidd – Assistant Coach
Jason Kidd is a controversial hire by the Lakers, which was met with a lot of criticism. Kidd has been charged with assaulting his wife previously and has also been accused within NBA circles for going behind the back of his head coaches, trying to gain a promotion.
While Kidd had a Hall of Fame playing career, he has had mixed success as a Head Coach with both the Brooklyn Nets (2013-14) and Milwaukee Bucks (2014-18), with neither team running a great system on either end of the floor. However, current MVP Giannis Antetokounmpo has always been full of praise for Kidd.
"He's a big part of my success in the league.. I'm loyal to the people I work with. I love him as a person. I care about him as a person."

Giannis Antetokounmpo (24/08/2019, via Rich Rovito/Associated Press)
With such high praise for Kidd as a person and coach, it makes you wonder whether the Lakers are playing the long game with Antetokounmpo by hiring Kidd in a prominent assistant role, with a view to promoting him in the near future. Only time will tell. We know he has the respect of LeBron James with the two having previously played together for Team USA.
Lionel Hollins – Assistant Coach
Very much a veteran hire by the Lakers, Lionel Hollins brings a wealth of experience, having played in the NBA for 10 years and coaching over the last 30. Hollins has cut his teeth with the Memphis Grizzlies in some capacity or another, for quite some years now. Similar to Coach Vogel, Hollins preaches hard-nosed defense.
The Grit and Grind era in Memphis (2010-13) optimises Hollins' philosophy. With the likes of Marc Gasol, Zach Randolph, Tony Allen, and Mike Conley, Hollins created a team that would play physical and get in your face. Although, as the NBA became more perimeter-focused, the Grit and Grind era in Memphis began to fizzle out.
Hollins alongside Vogel will hopefully develop a defensive system that will take the best of what Vogel did with Indiana and what Hollins did with Memphis, and create a beautiful love child. One that will be capable of locking down some of the best players the league has to offer.
Phil Handy – Assistant Coach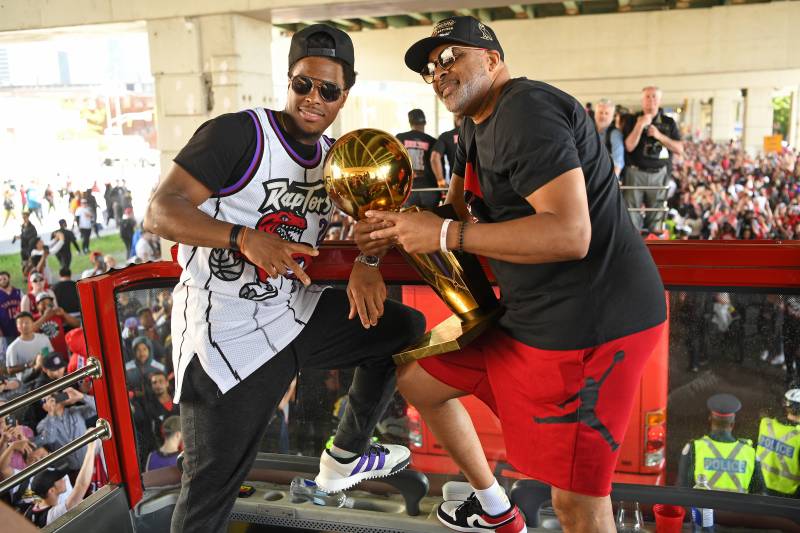 An extremely well respected assistant within NBA circles, Phil Handy is an extremely important hire for the Lakers. With Handy specialising in player development, his appointment comes at a perfect time with the team pushing for Championship success.
Having worked previously with LeBron James in Cleveland (2015-18) and Danny Green in Toronto (2018-19), there is already a mutual respect in that regard. Handy is not known for being diplomatic and sitting on the fence either, he will call it how he sees it. It doesn't matter whether a player is the 15th man on the roster, or a star, he will call them out if they aren't pulling their weight.
An interesting fact about Handy, he has been on the bench as an assistant during five consecutive NBA Finals, four with the Cavaliers (2015-18) and one with the Raptors (2019).
Respect is key in the pursuit of a Championship. With LeBron James and Luke Walton both being drafted in the same year, it was hard for James to fully buy into what Walton was trying to do. With experienced coaches in place, the Lakers have now surrounded James and Co. with ample experience, wisdom, and basketball IQ.
Mike Penberthy – Assistant Coach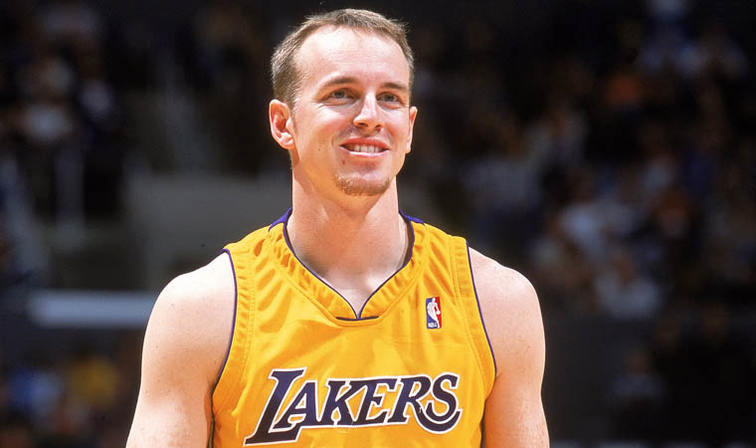 For years the Lakers have been miles behind in terms of their coaching staff. With nearly unlimited resources, the purple and gold got comfortable in just doing what got them to the dance year-after-year. While they were doing that, teams like the Golden State Warriors were focusing on innovation and how to push basketball forward.
While the hiring of former Laker Mike Penberthy isn't a historical hire, it does signal that the franchise have admitted to their shortcomings and have finally started to step in the right direction, in hiring a shooting specialist.
Penberthy has worked alongside the likes of Paul George and Dwyane Wade on an individual basis, as well as being a shooting coach for the New Orleans Pelicans last season. Where he was credited with helping Jrue Holiday improve his shooting stroke.
Here is hoping that Penberthy can help the likes of Kyle Kuzma, Anthony Davis and LeBron James hit the 3-ball with consistency this upcoming season.
Miles Simon and Quinton Crawford – Assistant Coaches
The final assistants to the coaching staff are Miles Simon and Quinton Crawford.
Simon and Crawford share many similarities. Both attended the University of Arizona, both have backgrounds in player development, and both are former college players. While keeping Simon on the books and hiring Crawford may not set the world alight, they are two hard working assistants who have earned respect over recent years.
Simon impressed enough that he was the only assistant kept on by the Lakers from Luke Walton's tenure. Crawford impressed whilst helping out Frank Vogel in Orlando. While we may not hear much about them throughout the season, they will both be pivotal in the day-to-day running of the team. Here is hoping that over the coming years they become important factors in building a long-term winner in Los Angeles.
Greg St. Jean – Development Coach/Advance Scout
The son of former Sacramento Kings Head Coach Garry St. Jean, Greg comes to the Lakers from St John's University. He has previously been on the Kings' staff, working alongside the likes of DeMarcus Cousins.
During his time at St. Johns, he was a well-regarded assistant, so much so that many pushed for him to take the head coaching role that was vacated by former NBA great, Chris Mullin. St. Jean will be used as a Player Development Coach/Advanced Scout. Hopefully he will be able to work diligently with the players and help them in any way possible.
---
In addition, Dru Anthrop joins as a Head Video Coordinator/Player Development Coach. Anthrop was previously on the books at Vanderbilt under Jerry Stackhouse, and has worked with the Memphis Grizzlies, Orlando Magic (under Vogel), and the Indiana Pacers.
The final piece is Jon Pastorek, who will be an Assistant Video Coordinator/Player Development Coach. Pastorek has been with the Lakers since 2017, where he started as a Video Intern and then an Assistant Video Coordinator. Previously he worked as the Director of Basketball Operations at Pepperdine University.
So there we have it, the Lakers' coaching staff is now set and ready to go for the upcoming season. Is the staff too defensive minded? Could they use an offensive mind to assist on that side of the ball? Lets hope that the staff and roster as currently constructed can lead the Lakers to championship number 17.
By Jonathan Kiernan (@KiernanJonathan)