In the early hours of July 6, Kawhi Leonard shocked the NBA world and opted to join the Los Angeles Clippers, over the Toronto Raptors and the Los Angeles Lakers. Leonard signed a 3-year, $103 million deal with the Lakers' cross-city rivals. The Clippers paired him with Paul George, of whom they traded for to secure Leonard's signature.
The Lakers were holding out in the hope that Leonard would lean towards the purple and gold, instead Pelinka and Co. have been forced to take an alternative route, in an attempt to build a championship contender.
Almost instantly after the Kawhi news, we were bombarded with numerous Laker signings. It's safe to say, so far, the front office deserve praise. They've built a deep, talented roster that is more than capable of pushing for championship honours. Whether they get over the line is another thing, but they should certainly be in the mix.
Danny Green
32-year-old Danny Green was the Lakers' first signing after being dealt the Kawhi Leonard news. Green has signed a 2-year, $30 million deal. He was the premier '3 and D' player left on the market, and it was expected that the Dallas Mavericks would offer a larger, lengthier deal, but the purple and gold secured their man.
The 6-foot-6 guard won the second NBA Championship of his career last season, whilst at the Toronto Raptors. On his way to championship glory, he posted averages of 10.3 points, 4 rebounds, and 1.6 assists, whilst shooting an incredible .455% from 3-point range. Throughout his career, Green is a .404% shooter from beyond the arc so he does perform at a consistent rate in that category.
Defensively he plays hard too. A solid addition on both ends of the court.
Kentavious Caldwell-Pope
Kentavious Caldwell-Pope will be returning to the Lakers on a 2-year, $16 million deal. The shooting guard out of Georgia does split opinion within the Laker community, and rightly so. Some days he can be lights out from a scoring standpoint and really hold his own defensively, then other days he can simply disappear and barely contribute.
It is easy to forget that Caldwell-Pope is still only 26-years old. In the past few seasons for the purple and gold, he has been developing as a player and understanding his role on the team. In his first season, the Lakers signed him to a 1-year, $18 million deal, and now he will be returning at a considerably less, more reasonable, rate.
If he can actively contribute off the bench, he can be a useful piece. Knocking down open 3s and locking in defensively at a consistent rate will result in a successful season from KCP.
JaVale McGee
The 2-time NBA Champion, JaVale McGee, was one of the only bright sparks in an all-but miserable season last time out for the Lakers. He played hard and filled a void at the center position. Suffering pneumonia mid-way through the season slowed him down unfortunately, but overall it really isn't a surprise to see the 31-year-old return to Los Angeles.
Playing 20+ minutes for the first time since the 2010-11 season, McGee averaged a career-high 12 points per game last season. He offered a strong rebounding game, along with interior defense, where he finished 5th for the most blocked shots in the league.
It may be too much to expect McGee to play considerable minutes in a starting role, but in a sensible center rotation he can definitely be an effective player.
Quinn Cook
Quinn Cook has quite a remarkable NBA story. From going undrafted in 2015, to learning his trade in the then NBA D-League, before signing a 10-day deal with the New Orleans Pelicans, then earning a spot in the Golden State Warriors' rotation, to winning an NBA Championship in 2018.
Last season for the Warriors, Cook featured in 74 regular season games, averaging 6.9 points, 2.1 rebounds, and 1.6 assists. He also featured in 17 playoff games, including the NBA Finals, which will provide further postseason experience to the Lakers' roster. He has signed a 2-year, $6 million deal.
Throughout his short NBA career so far, Cook has established himself as a solid spot-up shooter. Averaging .418% from 3-point land over 121 games. As a point guard that is just 6-foot-1, he does come with his defensive worries but his offensive game is why he was brought in. After-all, players like Green, Caldwell-Pope, etc, can be moved over to cover his defensive workload.
DeMarcus Cousins
For many years DeMarcus Cousins has been linked with the Lakers, as a star player. Well, Cousins now joins the purple and gold on a 1-year, $3.5 million deal. Since suffering an Achilles injury in January 2018 whilst at the New Orleans Pelicans, the 28-year-old has been on the long road to recovery. For the 2018-19 season, he opted to join the Golden State Warriors on a $5.3 million, mid-level exception.
It was expected that Cousins would be out until early 2019, at the very least. Cousins did make his comeback ahead of schedule, featuring in his Warriors debut in January 2019. Through the remainder of the campaign the 6-foot-11 center played 30 regular season games, averaging 16.3 points, 8.2 rebounds, 3.6 assists, 1.3 steals, and 1.5 blocks. In the 1st round of the NBA Playoffs Cousins tore his quadricep, which ruled him out until game 1 of the Finals.
Before injuring his Achilles, DeMarcus Cousins was undoubtedly an elite talent with the Sacramento Kings, averaging 25+ points, 12 rebounds, along with a host of assists, steals, and blocks. He is a low risk, high reward acquisition. The Lakers getting him for less than the Warriors signed him for is a steal. Plus, an Achilles injury is commonly a 2-year injury, of which Cousins is nearing the end of.
With a full off-season under his belt, Cousins should be nearing 80% healthy. Even a partially fit Cousins should be able to contribute 15-20 points and 10 rebounds per game, you would think. Which would be more than enough for this Lakers team, alongside LeBron James, Anthony Davis, and Co. If he nears 100% fitness, he could very well be the 3rd star in the team.
Fingers crossed he can stay healthy!
Rajon Rondo
Returning alongside Caldwell-Pope and McGee, is Rajon Rondo. The 33-year-old point guard has signed a 2-year, minimum deal with the Lakers. Last season he posted averages of 9.2 points, 5.3 rebounds, 8 assists, and 1.2 steals.
He endured an up-and-down season last time out, where at times he looked a solid piece within the Lakers roster. Namely in the Christmas Day win at Golden State, and with his buzzer-beater winner at his former home, TD Garden. But for the majority of, he was underwhelming. Defensively he was a liability and he appeared to simply lack effort in the latter part of the season.
Nonetheless, the Lakers have opted to bring Rondo back. The point guard pool in this free agency period was sparse, so he does fill a void. Additionally, a recent report from Chris Haynes of Yahoo! Sports suggests that the Lakers have intentions of starting LeBron James at point guard for the upcoming season. As a result, Rondo could feature off the bench under limited minutes.
Alex Caruso
Much like Quinn Cook, Alex Caruso's NBA journey is a feel-good story. After going undrafted in 2016, Caruso hit the then D-League with the Oklahoma City Blue, before securing the Lakers' first ever 2-way contract, splitting his time between the NBA team and the G-League affiliate team, the South Bay Lakers.
After lighting up the G-League during the 2017-18 season, but failing to impress in the NBA, Caruso was handed another 2-way deal for the 2018-19 campaign. It was in this season where the 6-foot-4 guard impressed. In 25 games he averaged 9.2 points, 2.1 rebounds, 2.5 assists, and 1 steal, on .455% shooting. From 3-point range, Caruso shot at a blistering .480% rate. On April 5, 2019, he recorded a career-high 32 points in a victory against the Clippers.
In his short time with the Lakers, Caruso has become a fan favourite and rightly so. He plays hard, and is clearly talented. For the upcoming 2019-20 season, Alex Caruso has signed a 2-year, $5.5 million contract. With it comes another opportunity to shine, this time on what is expected to be a winning team.
Avery Bradley
After playing the first part of last season with the Clippers, and the second with the Memphis Grizzlies, Avery Bradley was recently waived and hit the free agent market. Almost instantly, the Lakers snapped Bradley up to a 2-year, $9.7 million deal.
Being highly regarding as a top-level '3 and D' player throughout the majority of his career, Bradley has experienced a decline in recent years. After excelling with the Boston Celtics between 2010-2017, he was traded to the Detroit Pistons, where he continued his impressive play. But then injuries hit and he was moved onto the Clippers. This stalled the 28-year-old guard's progress.
However, in the latter part of last season, with the Grizzlies, Bradley appeared to regain some form. In 14 games, he averaged 16.1 points, 2.7 rebounds, and 2 assists, on .463% shooting (.384% from 3). Even through the last few years where his play has dropped, his defense hasn't. Through his 11-year career so far, Avery Bradley has built a reputation for being one of the best perimeter defenders in the league. The Lakers were in clear need of a defensive wing, and they have their man. If Bradley can regain his offensive spark, the Lakers may have grabbed a steal.
Troy Daniels
Troy Daniels was the 1st player that the Lakers signed this off-season, as they were waiting on Kawhi Leonard's free agency decision. The general consensus through the last decade-and-a-half has been to surround LeBron James with shooters. With that, Daniels fits the bill.
The 27-year-old guard is a .400% career 3-point shooter. He will most likely see limited minutes behind a deep, talent Lakers roster, but when called upon, Daniels should do a job. He has signed a 1-year, $2.1 million deal.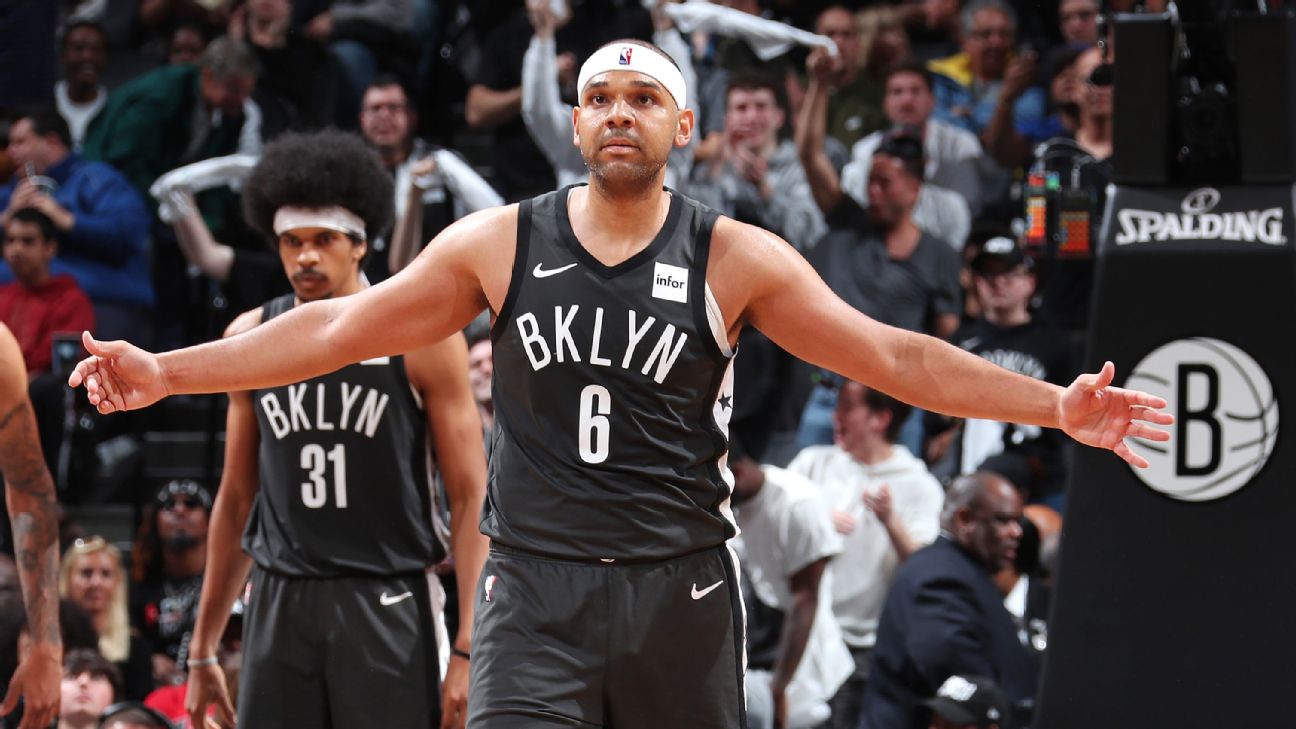 Jared Dudley
33-year-old Jared Dudley was the 2nd player that the Lakers turned towards, whilst waiting for Leonard. Signing a 1-year, $2.6 million deal, Dudley adds a smart, veteran presence to the locker room.
He may not be the flashiest of players, but veterans like Dudley are a pivotal to the success of any NBA team. He will provide a calm head to a team that includes many strong personalities, who could clash from time-to-time.
On the court, Dudley is capable of contributing. In 20 minutes with the Brooklyn Nets last season, he posted averages of 4.9 points, 2.6 rebounds, and 1.4 assists. Defensively he is tough, and can certainly hold his own.
---
The Lakers' roster so far:
Rajon Rondo (G), Alex Caruso (G), Quinn Cook (G), Danny Green (G), Avery Bradley (G), Kentavious Caldwell-Pope (G), Troy Daniels (G), Talen Horton-Tucker (G/F), LeBron James (F), Kyle Kuzma (F), Jared Dudley (F), Anthony Davis (F/C), DeMarcus Cousins (C), JaVale McGee (C).
---
By Matt Evans (@mattyyyevans)