Remember the center position? Remember the position that used to dominate the NBA? Over the past few years it has become trendy to spread the myth that centers in the new NBA are as extinct and unimportant as pet rocks, discos, New Coke, or fidget spinners. But is this myth actually true?
That's what the 2018-2019 Lakers front office thought last off-season when they only addressed the center position with JaVale McGee and… no one else, after letting capable centers walk. Such as Brook Lopez and versatile, small-ball center, Julius Randle. In their place, behind McGee, the Lakers hoped to play a small-ball style with a hodge-podge of bodies including Kyle Kuzma, Michael Beasley, and even LeBron James. This experiment did not go well.
As the season begun, it was this hole in the roster that led to the Lakers rushing to acquire an aging Tyson Chandler who helped resuscitate the Lakers defense for a brief stretch of games. In fact, as the season progressed it became clear that most of the teams the Lakers faced had a strong big man presence that they could not match up against on a night-to-night basis.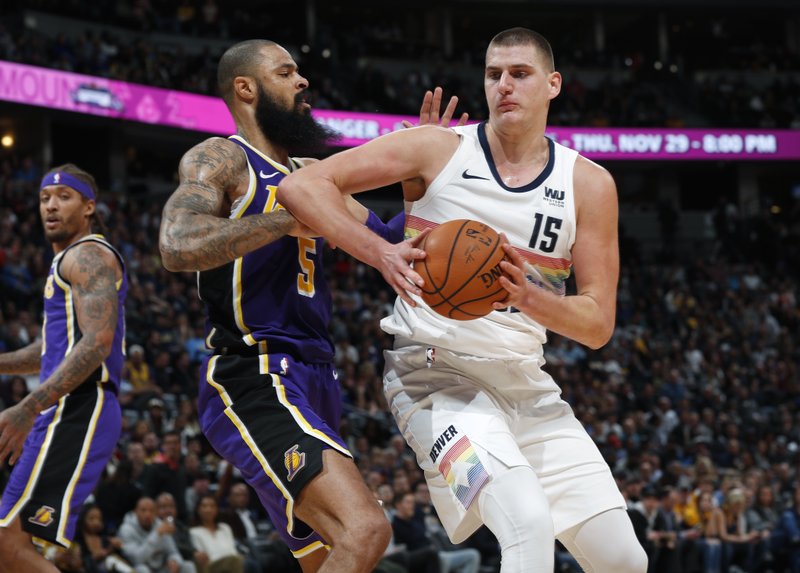 Now that we are so late into the post-season, it is easy to forget how important the center position is during the regular season. That's why the emphasis for the Lakers this off-season is on signing a star wing or a point guard, as well as acquiring much-needed shooting. However, when one looks at the centers of the Pacific Division in which the Lakers play, as well as the eight 2019 Western Conference Playoff teams, it is clear that having strength at the center position is vital:
Golden State Warriors – DeMarcus Cousins
Phoenix Suns – DeAndre Ayton
Oklahoma City Thunder – Stephen Adams
Houston Rockets – Clint Capela
Utah Jazz – Rudy Gobert
Denver Nuggets – Nikola Jokic
Minnesota Timberwolves – Karl Anthony-Towns
San Antonio Spurs – LaMarcus Aldridge
Amongst the Pacific Division and Western Conference playoff teams, there aren't many nights where the Lakers can take a night off from a center position standpoint. Luckily there are plenty of potential options should the Lakers choose to take the position more seriously than they did last time out.
The 2019 free agent class for centers is a strong one. Consider the following, who will be unrestricted free agents: Nikola Vucevic (20 ppg and 12 rebounds), DeMarcus Cousins (16 ppg and 8 rebounds), Brook Lopez (12 ppg, 4.9 rebounds, and a 36.5% 3-point), and DeAndre Jordan (11 ppg and 13 rebounds). There are also players that have options on their contracts which, if not exercised, could place them on the market. Including; Jonas Valanciunas (15 ppg and 8 rebounds), Al Horford (13 ppg and 6.7 rebounds), and Marc Gasol (13 ppg and 7.9 rebounds).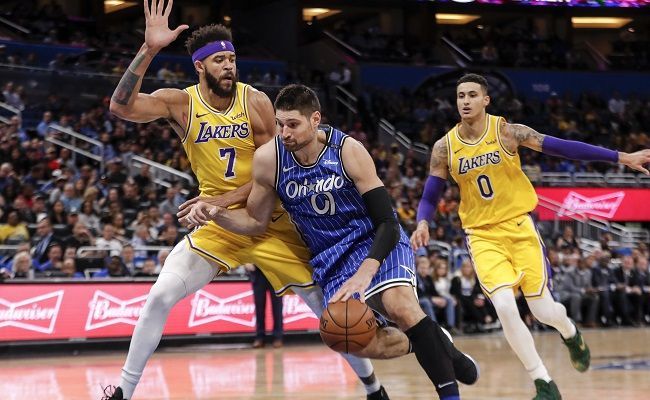 While we all can agree that the Lakers need more shooting, and while we all can agree that signing another star is of paramount importance, failing to address the center position could be an easy mistake for the franchise to make yet again this summer.
Many Laker fans would see signing one of the above centers to be a free agent fail. However, this kind of thinking ignores the evidence that having strength at the center position clearly leads to success for a vast majority of teams that are currently enjoying regular and post-season triumph.
By Frank Gaulden (@FrankGaulden)