On July 1st 2018, mere minutes after the announcement of the Los Angeles Lakers signing 'The King' himself, Lebron James, Laker fans' minds were racing at the thought of the dawn of a new dynasty. Gone were the days of the Lakers being lottery dwellers, goodbye to mediocrity, hello to competitive playoff basketball.
It would have been considered inconceivable at that moment in time to think that nearly 8 months later that Lebron and co. would be sitting with the 4th overall pick in the 2019 NBA Draft, with playoff basketball well and truly gone.
There are many things to blame for the Lakers not reaching the playoffs this past season. It's easy to point the finger at management and question the roster they had assembled, it's also easy to blame former Lakers Head Coach, Luke Walton, and his coaching staff. Blaming the multitude of injuries throughout the season is very much a factor in not reaching the playoffs too, with LeBron James missing a record number of games, along with numerous injuries to the young core.
The injury bug was so bad that Lebron, Ingram, Kuzma, and Lonzo only managed to play in 23 games together all season, going 15-8 during that period. It is incredibly easy to blame all of the above and some of it rightfully so, but the truth of the matter is that the Lakers are not in the playoffs and at present time, there is no definitive superstar free agent coming this summer.
Anthony Davis could possibly be an option but with the disdain shown by the New Orleans Pelicans to the Lakers organisation it wouldn't be surprising if they refuse to do business again. With Kyrie Irving linked with both the New York Knicks and Brooklyn Nets, Kevin Durant linked to the Knicks also, Kawhi Leonard reportedly deciding between Toronto Raptors and the Los Angeles Clippers, and to a lesser extent Klay Thompson being a likely candidate to remain with the Golden State Warriors, the number of viable free agents dwindles.
So what happens if the Lakers don't land a superstar via trade or free agency? Will the walls come tumbling down around LeBron, Pelinka & Co? Or will they decide enough is enough and go down a different route? One potential strategy that the Lakers could adopt is copying their local rivals, the Los Angeles Clippers, in forgetting about superstars and building a deep roster.
This is not the Laker way of doing things, but it might be their best chance of getting into the postseason. When the Clippers traded away both Blake Griffin and Chris Paul, and allowed DeAndre Jordan to walk in free agency, these moves were met with nothing more than a slight surprise. It seemed for all intentions that the Clippers planned to bottom out, obtain a high lottery pick, and rebuild from the ground up. However, Doc Rivers accompanied by his experienced front office, landed numerous veterans who were able to play a role, forming a formidable squad in a packed Western conference.
If the Lakers strike out, they should explore the same route. They are arguably in a better position than the Clippers moving forward, in possessing a solid young core of Lonzo Ball, Kyle Kuzma, Brandon Ingram, Josh Hart, Mortiz Wagner, and Isaac Bonga, as well as the #4 pick in the upcoming draft and, oh wait, a certain LeBron James. The purple and gold could be very well positioned to add serious depth to the roster if they find a number of capable veterans, fitting them within a team construct.
A number of players who the Lakers could target are:
Seth Curry
Seth Curry offers great 3-point shooting, like his brother, and an ability to play both guard positions. If in the right situation, he could be a real difference maker. Curry could be a quality 6th man capable of torching opposing 2nd units, Lou Williams-esque.
Bobby Portis
Bobby Portis is an extremely underrated player who doesn't get the credit he deserves. He appears to be remembered more for his altercation with Nikola Mirotic during his time in Chicago, back in October 2017.
Portis is capable of both stretching the floor and getting buckets inside. He has not reached his full potential just yet and may never reach his ceiling, but he is an ever improving defender and rebounder, and could be a useful piece.
Danny Green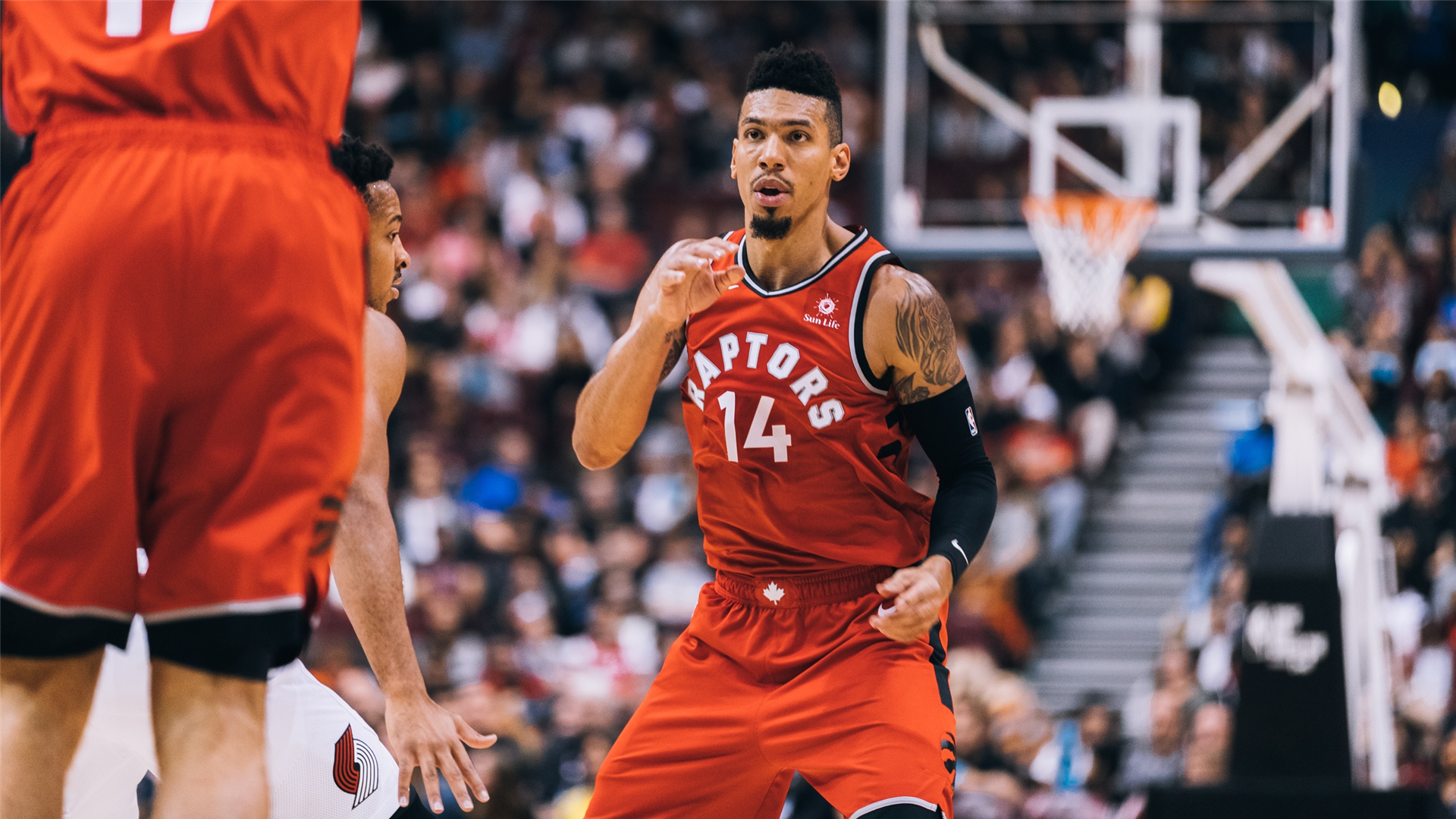 Finally Danny Green is starting to show the world that he isn't just an add on to the Kawhi Leonard trade. Having spent the majority of his career at the San Antonio Spurs, he is now making a Finals appearance with the Toronto Raptors. Green has championship level experience and would be a perfect complement to Lebron James. He is an above average defender and a solid three-point threat.
Hassan Whiteside
Probably one of the most naturally gifted rebounders in the NBA, Hassan Whiteside's story is nothing short of remarkable. Moved from team-to-team, with even the Lakers passing on him, he landed in Miami and everything changed. Dominant on the glass and in the shot blocking category, he has become one of the main pieces of the Miami Heat in recent years.
However, the last year or so has not been overly kind to Whiteside. With Miami Heat Head Coach, Erik Spoelstra, deciding to try differing line-ups, he has not progressed and his numbers have actually taken a slight hit. Although, Hassan Whiteside could be a potential All-Star with the Lakers, he could be an elite version of what the team tried to do with Javale McGee.
He might not be the same lob threat as McGee but he would offer consistent rim protecting and rebounding, which was a huge problem for the Lakers this past year.
For a long time the Lakers have star chased, they have pursued the best players available as a way of never having to rebuild, they would reload and challenge for titles year-after-year. This undoubtedly worked for an awfully long time, but the Chris Paul vetoed trade changed everything, and the Lakers have struggled to recover since.
Maybe just maybe it is a sign for the Lakers to change their ways, to move on from trying to build super-teams, instead building through the draft, through quality depth, and through continuity in the locker room. Players are capable of doing their best work without worrying about job security, this has worked wonders recently for the Clippers and if the Lakers commit to same system, it could work really well.
Will the Lakers embrace the rebuild rather than a reload? Who knows, only time will tell.
By Jonathan Kiernan (@KiernanJonathan)